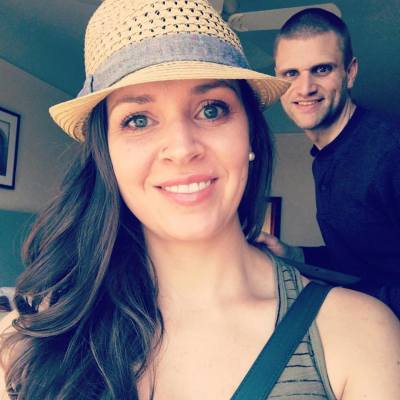 Your home should be your happy place.

​ Somewhere you can go to relax and get away from the world. A place to call your own. I feel like many people put off home renovations because the time and money involved. I'm here to show you sprucing up your home doesn't have to cost thousands of dollars or take up all of your time. I'll show you how I am working to create my dream home in my spare time with my spare change. 
Wardrobe Overhaul
Bathroom Reveal
Ashley's Room
Ty's Room
Progress Update: Master Bedroom!

It's hard to believe this is what our master bedroom looked like just a few short weeks ago. After living in the new space it's really hard to remember how we functioned in such a small room. I feel like it took me forever to get to this point in the renovation. I know it was hard for a lot of people to see why we were spending so much effort to change around the floor plan of the other rooms but I hope it all makes sense now.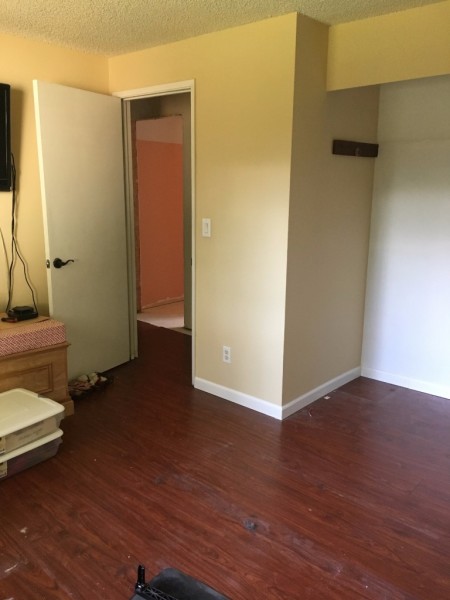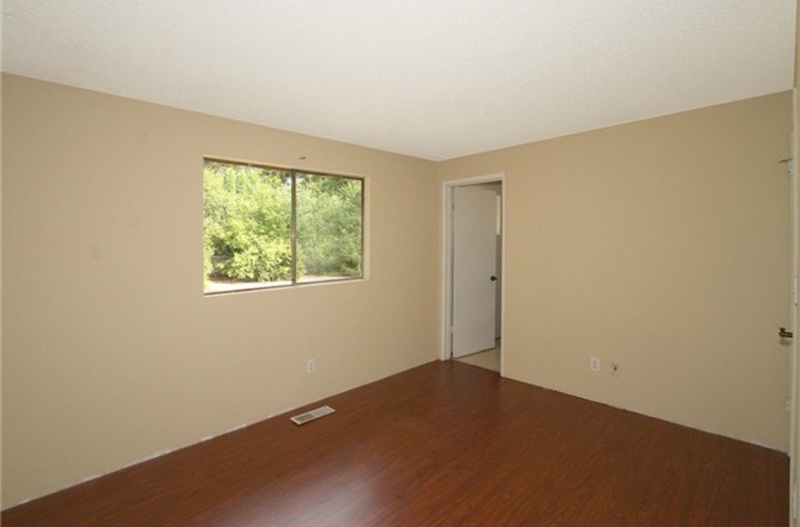 It's just a small boring beige box, but not anymore!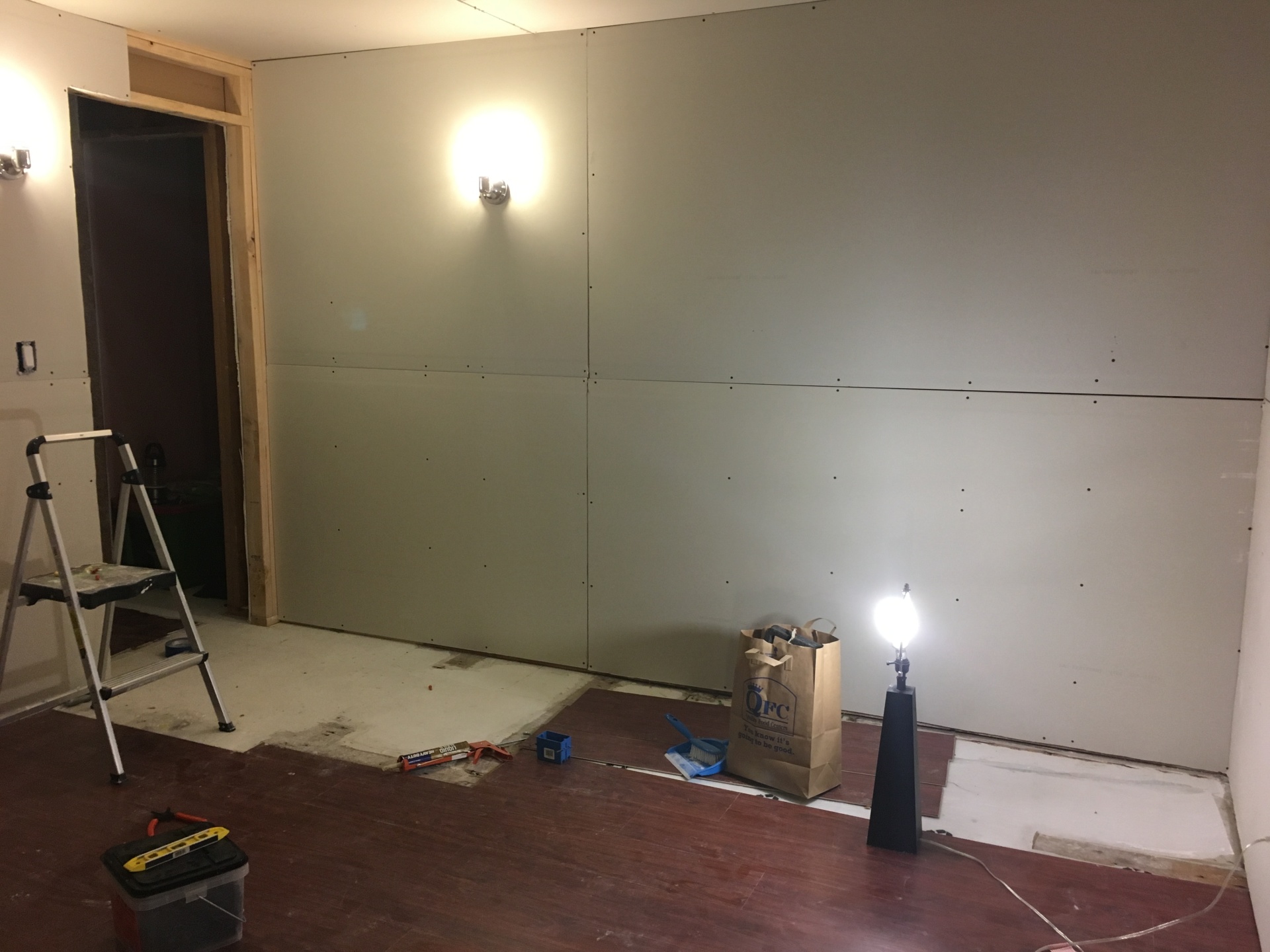 Look at it! You can see the floor area in white is all the space that was added. It wasn't much in the way of square footage, I think about 15 sq feet. But it makes a world of difference in here.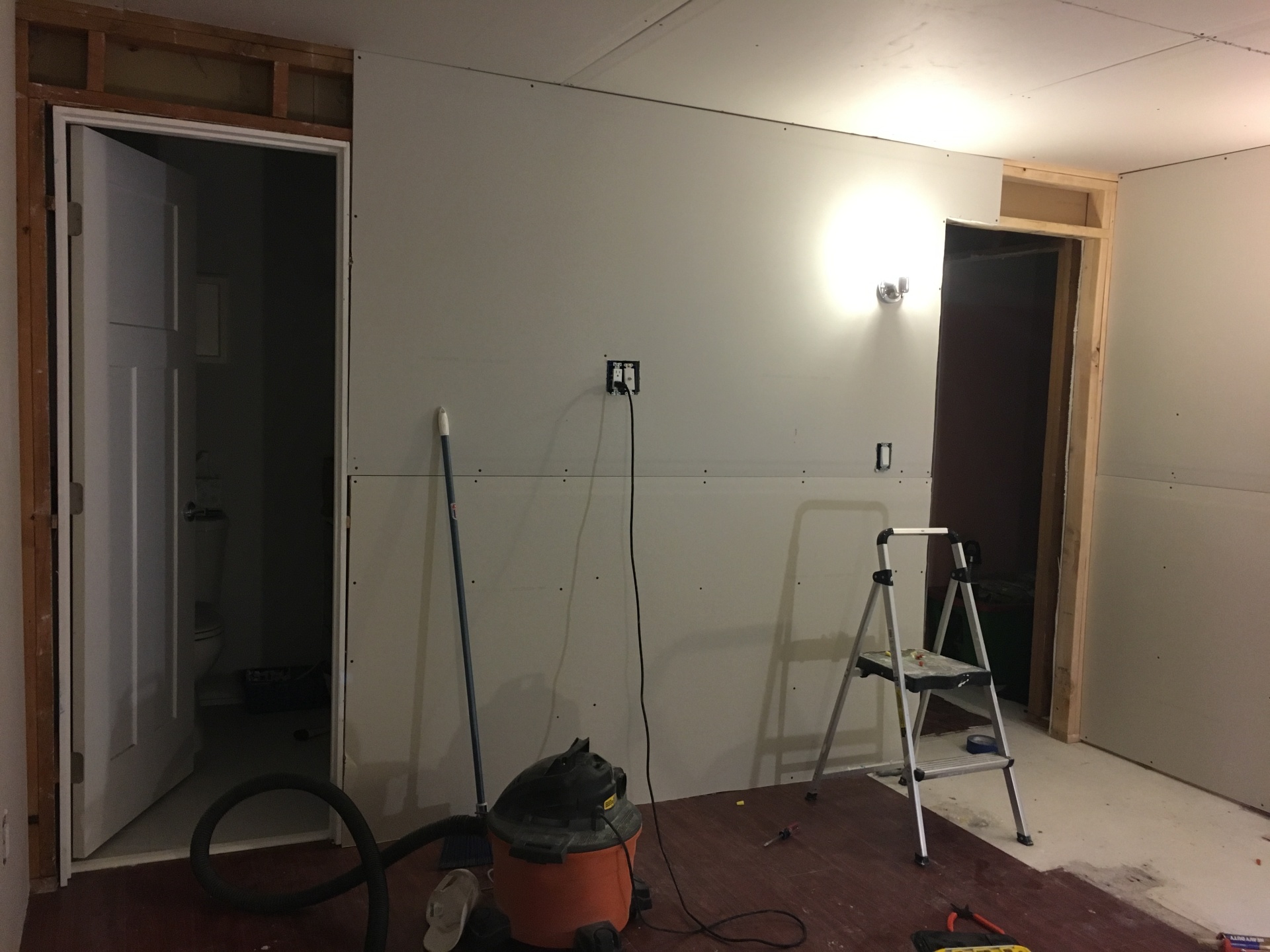 This photo really showcases how small the room is and how tiny it was. The old entry door to the room was where the step ladder is sitting. That's how wide the entire room was. Just barely enough for our queen size bed. The door on the left goes into our half bath that I renovated last year. (
Check out that transformation here!
)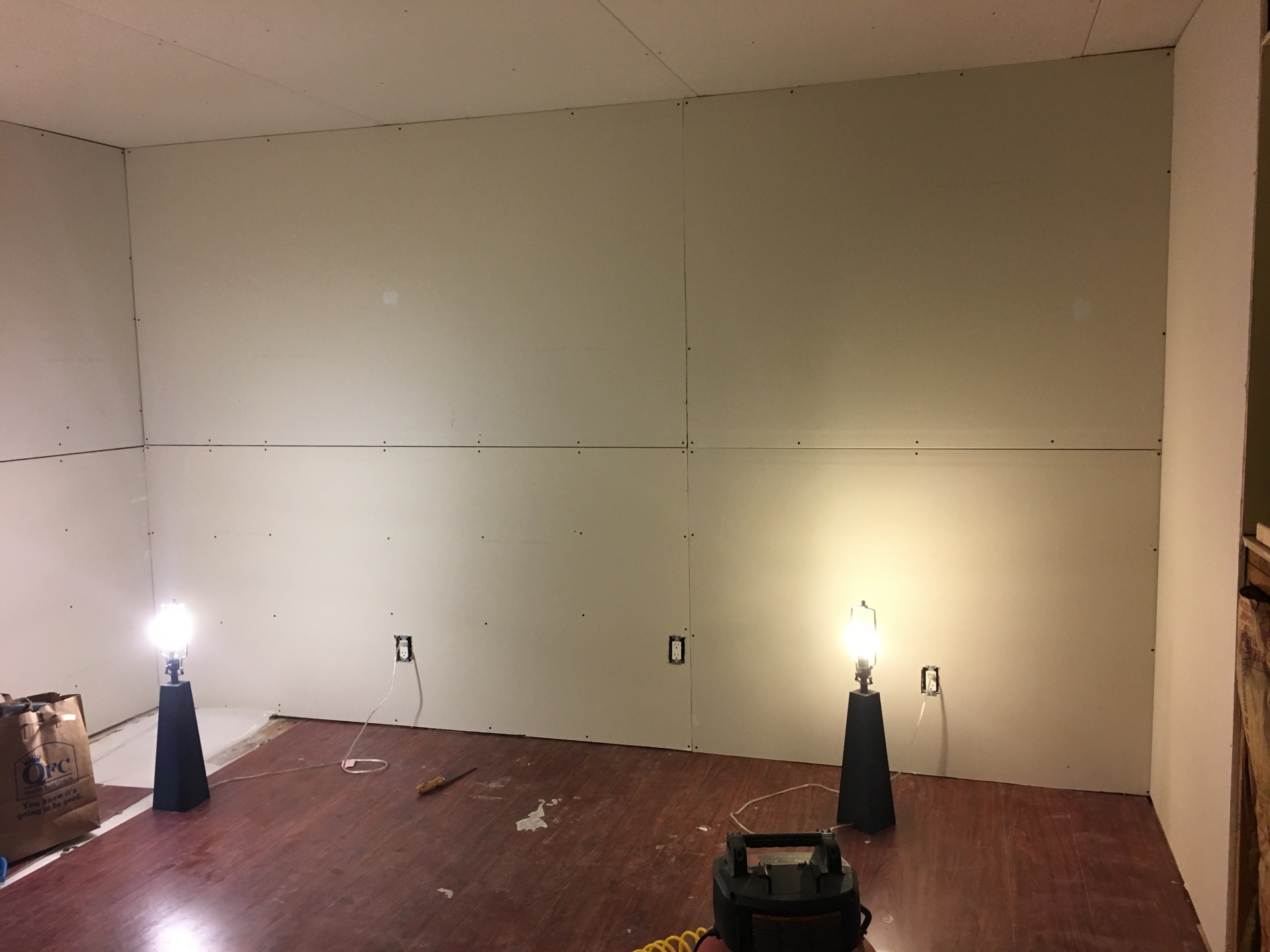 This is the headboard wall. I know it look wierd with all the outlets boxes but I swear there is a reason. The outlets on the sides are for our bedside lamps, they are conected to the switch by the door. We also needed an outlet with continuous power for our Sleep Number bed, so that is how we wound up with three outlets on one wall.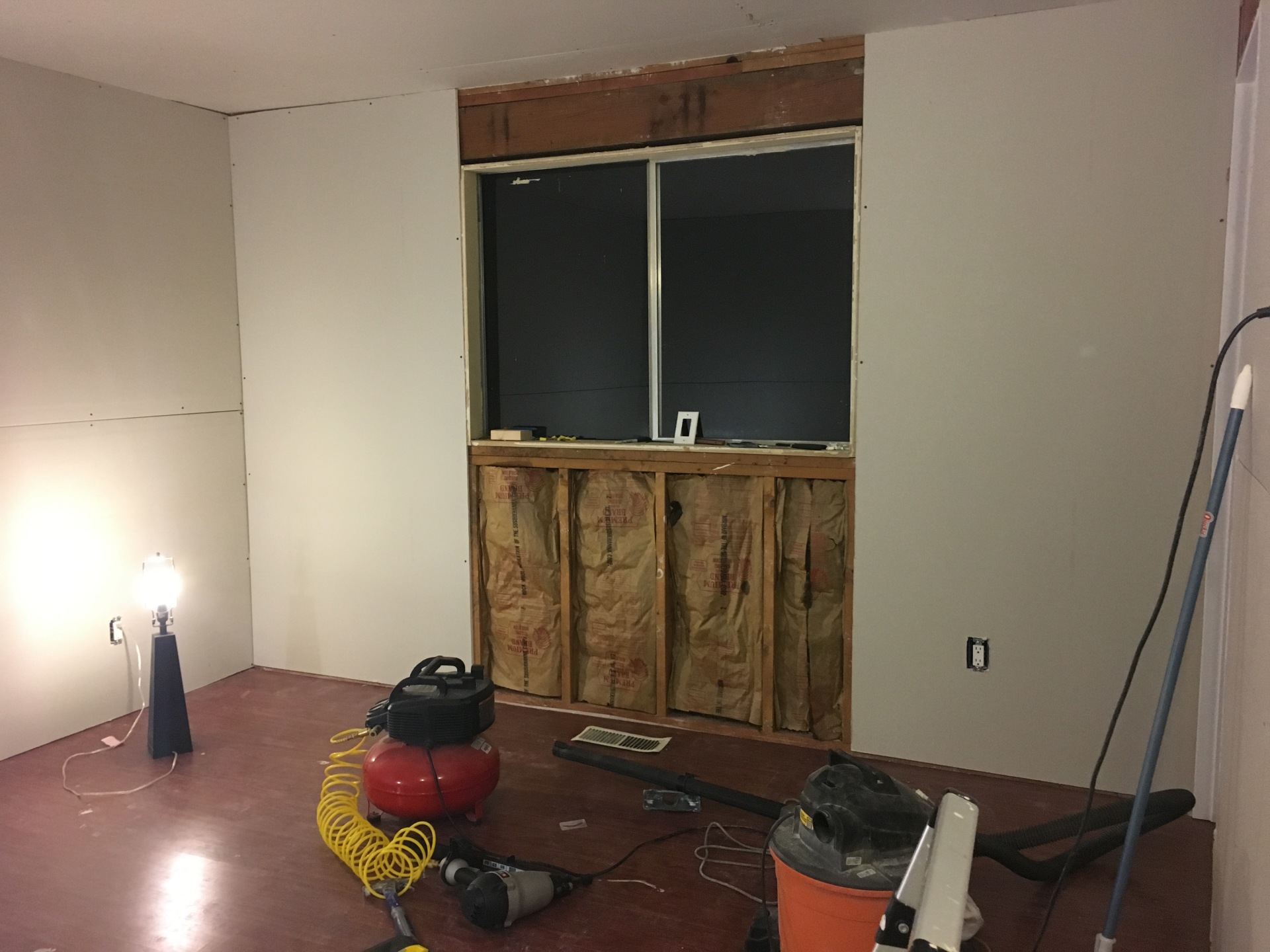 And last but not least the window wall. I purposefully left off the drywall because we are, eventually, putting in French doors out to a small patio. I am beyond excited for those to be installed. I think it will really open up the room and show off how beautiful our backyard is, or will be.
I know, I know. The room is currently missing a closet but I will be fixing that shortly. We've got floor to ceiling wardrobe cabinets to install, one on each side of the bed. This will still allow for a small nightstand and some storage baskets on each side as well.
It was getting tough to see the big picture and to feel like all the work we put into the spare room was going to be worth it. Now that we are nearing completion, I can tell you it was worth every second. This room is so much more functional and completely changes the feeling of the house. It's always great to see your hard work paying off and even better once you get to enjoy the fruits of your labor.
Let's take one last look at the before and after....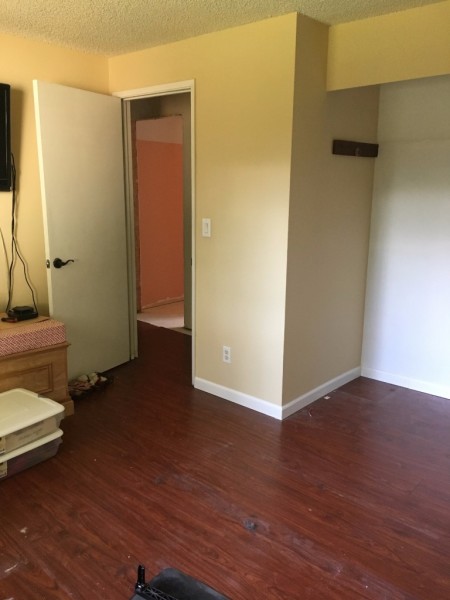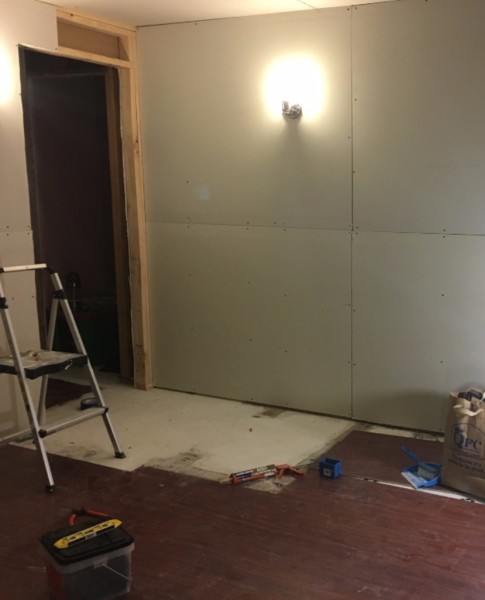 Do you have any projects that changed how your house works for you? I'd love to hear about it below!