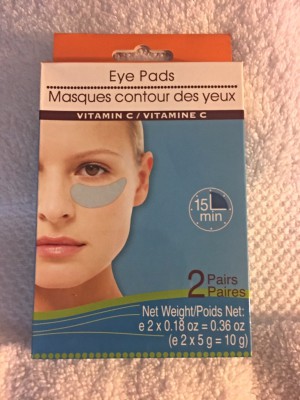 Seriously two sets of eye masks for $1… how good can these really be? I've seen these a few times but I've been apprehensive to give them a try. Last time I was at the Dollar Tree they caught my eye again and I figured I would try it, hey it's only $1, right.
I think I've always assumed that the beauty products at any dollar store are low quality and not even worth spending the dollar on. But recenlty I found a few E.L.F lip glosses and three Wet-N-Wild make-up brushes that have since turned into some of my favorite items so now when I'm at the Dollar Tree I give the beauty section a thorough search.
They have two versions of these but I can't remember what the other one was supposed to do, I think it was for wrinkles, but I'm not really sure. Depeding on how these work I might try those next. I picked these because I've heard a lot of advice lately about adding Vitamin C to your skin care routine and a few of the Vitamin C products I already use work so well.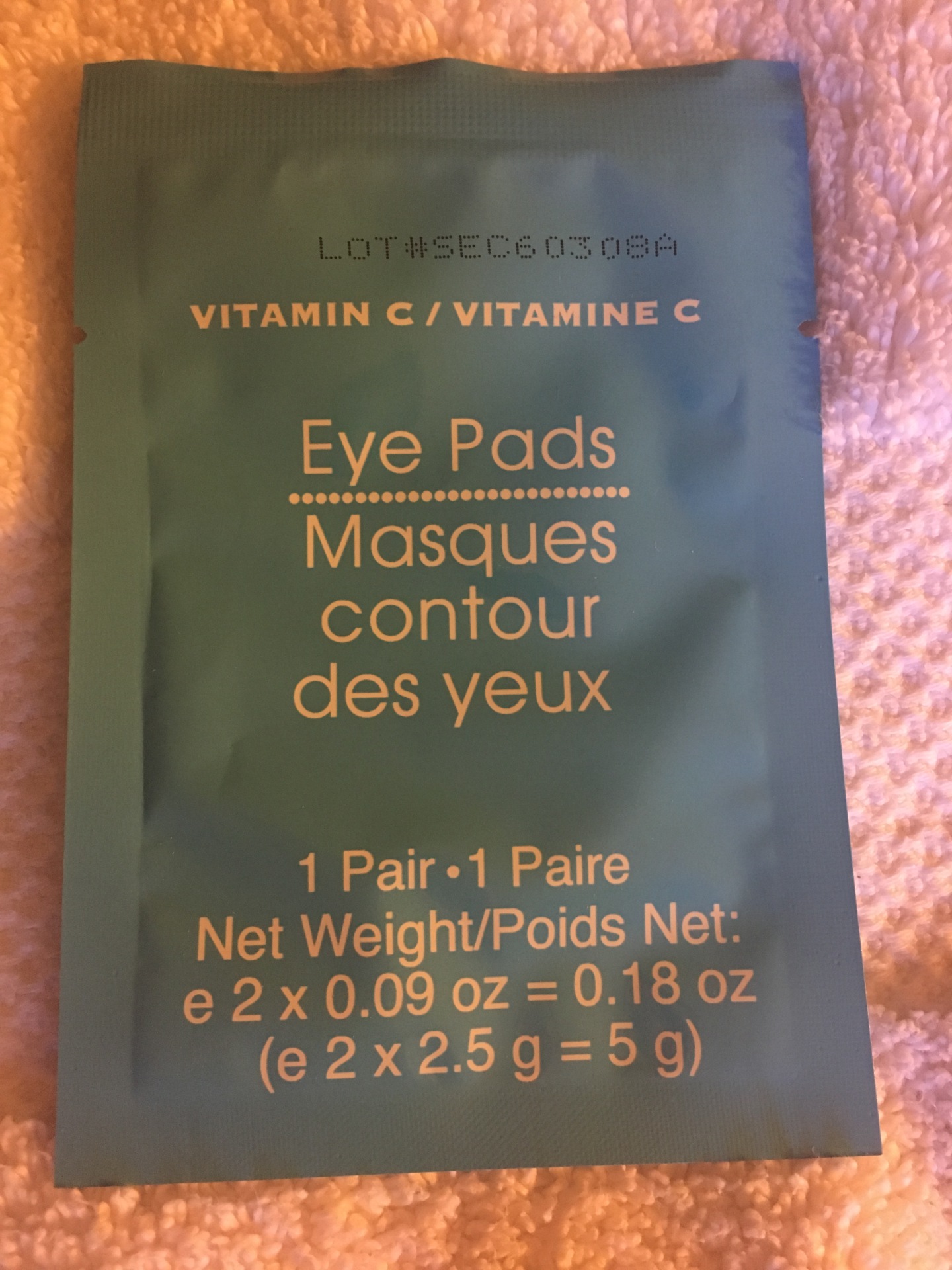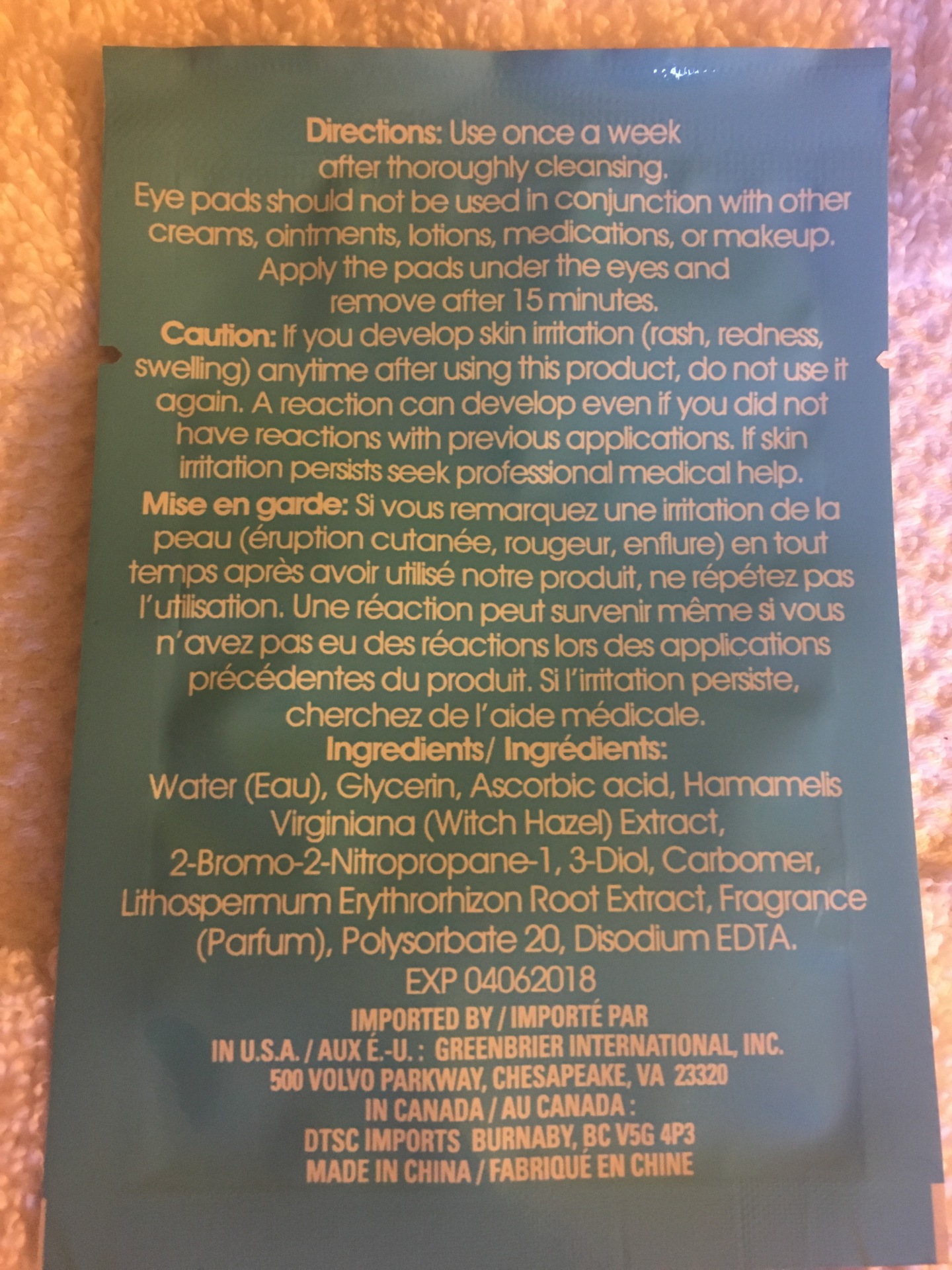 ​
Each box contains two of these packets, so you really do get two uses out of one box. The instructions on the back suggest to use once a week on well cleansed skin. The directions are simple: apply 1 pad under each eye and take off after 15 minutes. 
I looked up each ingredient and there were not any red flags or items that aren't in every other product I own. The one thing you will notice is there is not any Vitamin C in the product which I just find entertaining. I was surprised to see that a lot of the ingredients are plant derived.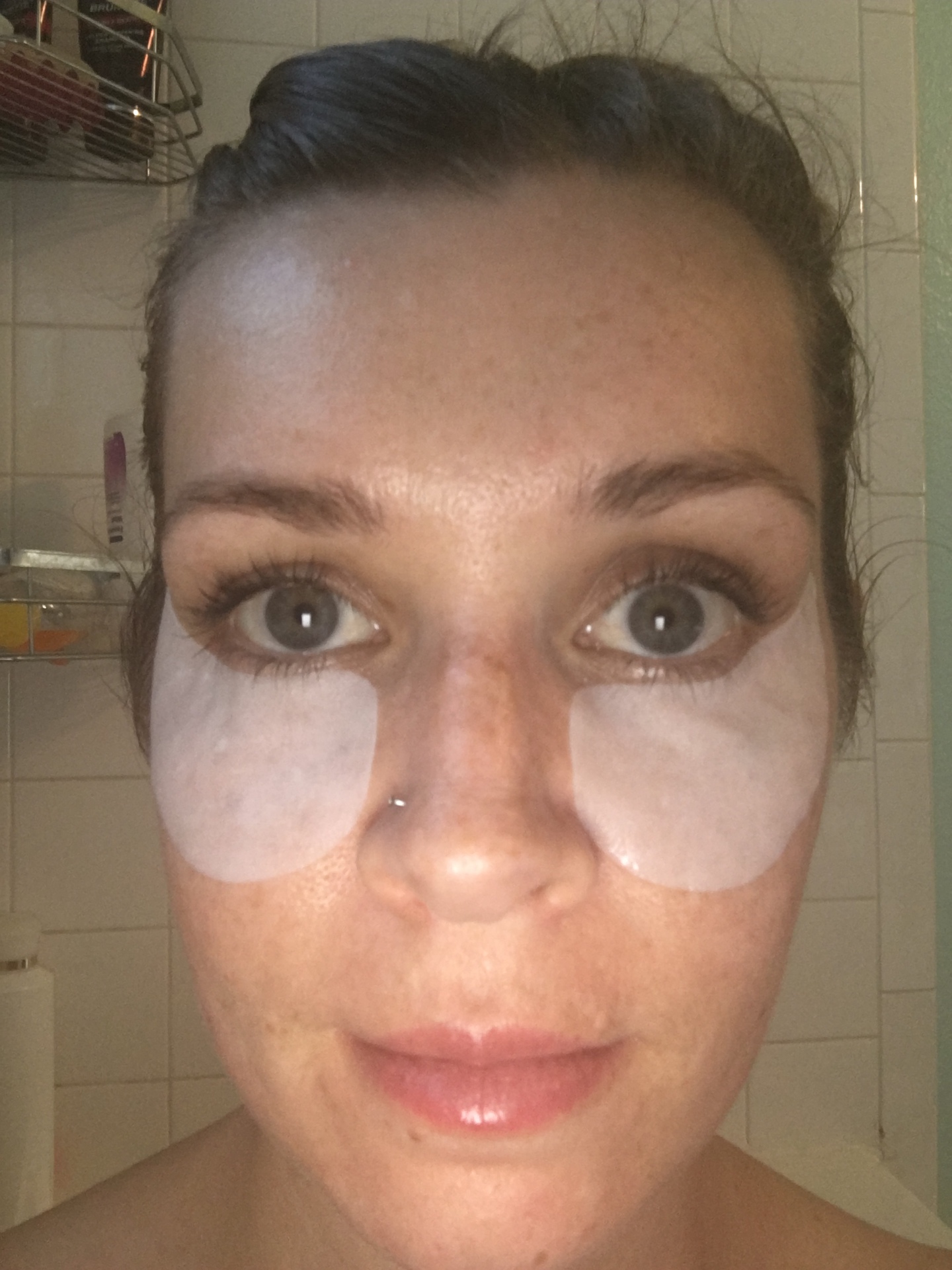 Here are the pads on my face. They are larger than I expected and cover more area which I thought was nice. I used these right out of the package when I got home but I've heard if you keep them in your refrigerator they are more soothing and the coolness can help with puffiness. But like I said, I didn't cool them before so I can't speak to that.
They felt good on my skin and there wasn't any tingling or irritation. It just felt like my face was wet. I kept then on for the suggested 15 minutes while I soaked in a hot bath. It was nice to take just a few minutes to do nothing.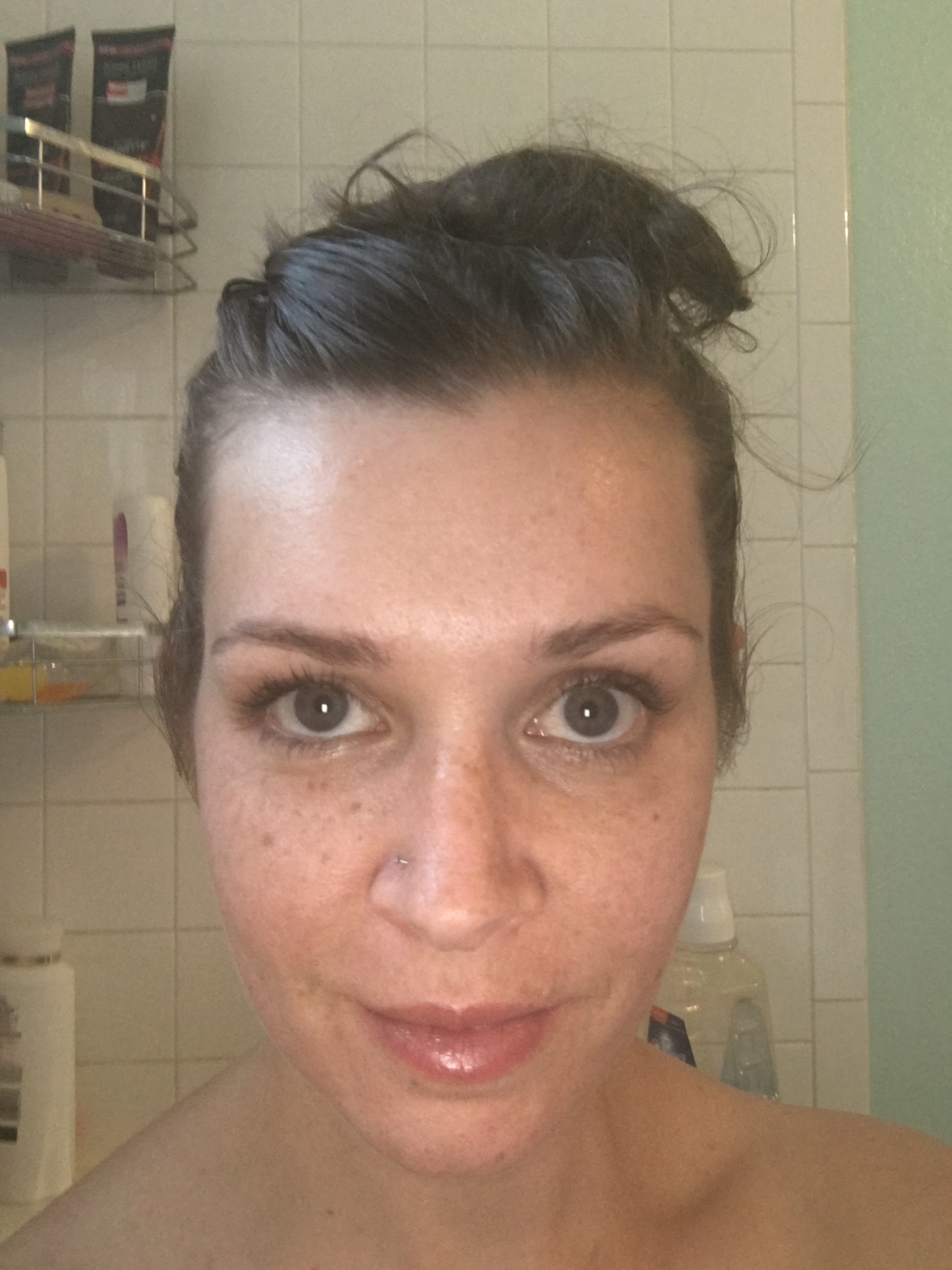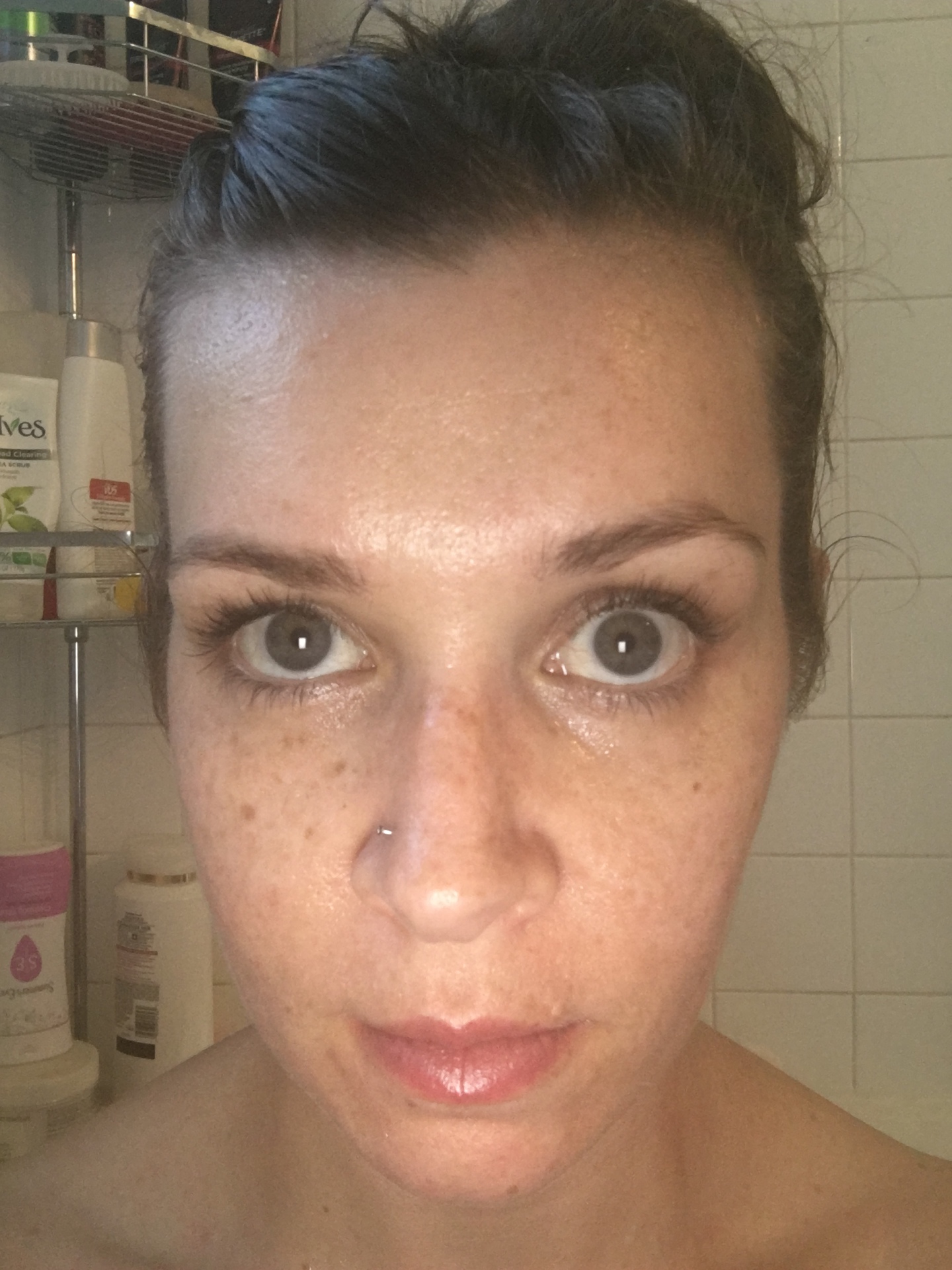 Before
After
I can actually see a difference, it's a small difference but I think it was worth the 50 cents. I think the dark circles are less notiable and the lines under the bags seemed to be lighter. All in all I'm pretty happy with the results. 

I will definitely be using the second pair that came in the box and I think I'm going to continue using them weekly to see what happens. Hey, you can't beat a beauty routine for under $5 a month that actually works. 

Do you have any budget friendly beauty secrets?

Share them with me in the comments below!