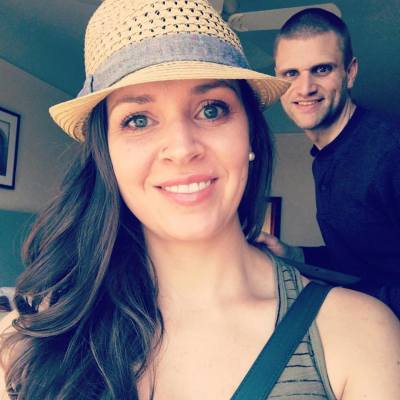 Your home should be your happy place.

​ Somewhere you can go to relax and get away from the world. A place to call your own. I feel like many people put off home renovations because the time and money involved. I'm here to show you sprucing up your home doesn't have to cost thousands of dollars or take up all of your time. I'll show you how I am working to create my dream home in my spare time with my spare change. 
Check Out My Latest Posts
Wardrobe Overhaul
Bathroom Reveal
Ashley's Room
Ty's Room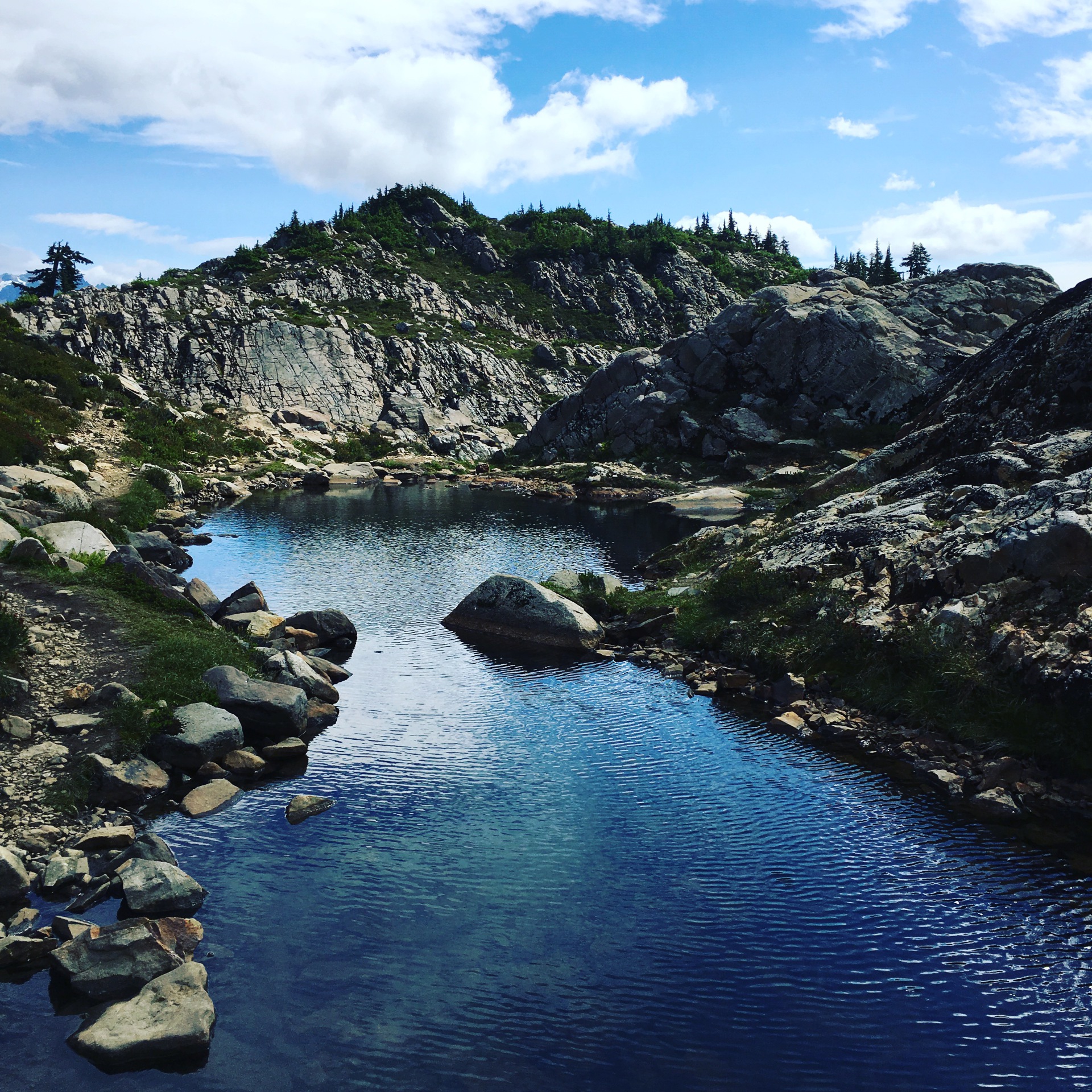 Living in the Pacific Northwest there are so many amazing hikes to choose from. We always spend so much time deciding but I'm not really sure why, every hike we have done has been amazing and I'm sure that's the case with pretty much everything around here. I think we're just going to start drawing them out of a hat…One of our most recent hiking trips was up to Gothic Basin in the North Cascades Forest. I still can't get over how amazing the views were. I'm not one to go on a hike more than once but I would do this one again! You can pack in camping gear and stay the night which might have to happen when the weather gets warmer again.
Location: Mountain Highway Loop in the North Cascades
Length: The WTA site says it's 9.2 miles round trip but from the parking area to the trail head is a little over a mile and we spent some time exploring around the different lakes at the top. By the time we got back to the car my fitbit had logged about 14 miles. 
Elevation Gain: 2840 Feet. 
Highest Point: 5200 Feet.
Parking Pass/Entry Fee: Northwest Forest Pass (which is different than the Discover Pass) The Pass is $5 for a one time pass or $30 for a year.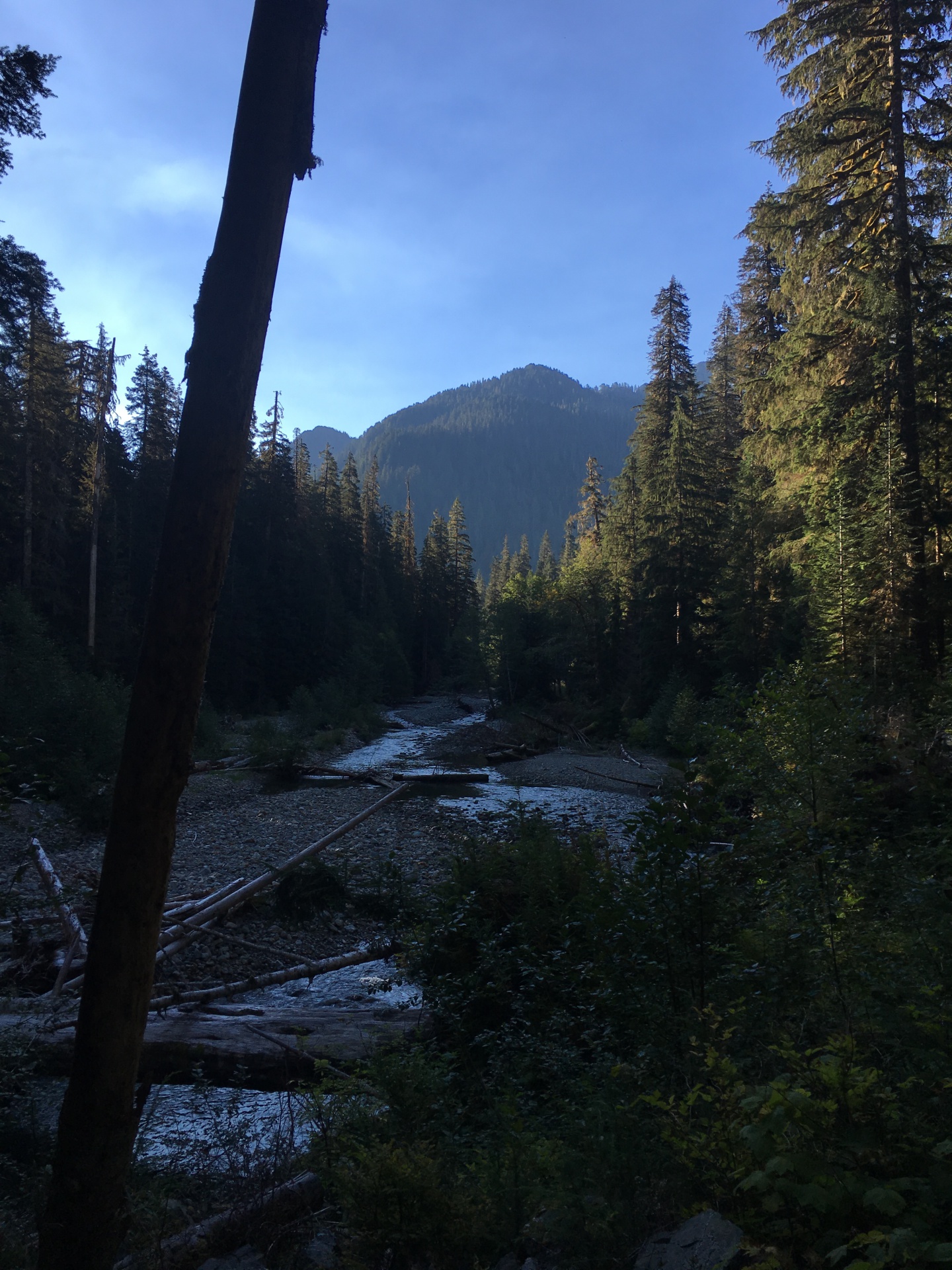 Part of the reason why the top of this hike seemed so amazing was the grueling trek up. This is the most difficult hike I have attempted and it's not for the novice hiker but the challenge made the reward so much sweeter. Compared to the comments online Ty and I experienced the hike differently and found different parts of the hike difficult than what was previously commented on.

This hike has three parts:

The Easy Part:  The beginning.
The first few miles of the hike (starting from the car) are pretty easy. There is a nice wide, well maintained trail leading to the trail head. This portion of the trail is pretty flat and follows along the river, on this portion they are doing to repairs after a slide so you have to follow a small detour. About a mile in we reached the trail head. As we got deeper into the woods the trial narrowed and looked more like a typical Washington hiking trail but remained pretty flat for the next mile or so. That's where everything easy went away.
The Hard Part: The Middle.
A mile or two after the trail head we walked through a small meadow and on the other side stepped into the forest once again, this is where everything changed. Immediately upon entering the woods the elevation gain kicked in. There was no easing into it, we just started walking up. There was about a mile and a half of nothing but switch backs that were pure torture. They were so steep and seemed to be never ending. Every time it looked like there was a level spot, it turned out to be an illusion. And there was no up and downs like most other trails I've been on, it was just straight up. Through this part we didn't really stop to take pictures. There wasn't much to see here, just a bunch of trees. 
The Medium Hard Part: The End.
After we hiked through the woods for what seemed like hours we finally came to a clearing. We had hiked above the tree line. Just as we turned the first corner out of the tree line we saw a huge valley and an amazing waterfall. We stopped here for a bit, had some water and took some pictures. I think the change in scenery was refreshing and really gave me a second wind. The terrain on this last part was very different. It was actually steeper and very rocky (We saw a lot of people bring their dogs and we just kind of felt bad of them, their paws had to have been sore from the sharp rocks. I wouldn't suggest this trip for dogs). Ty and I tend to walk quickly and I think that's part of what made the middle part so hard, this part although it was steeper, the terrain forced us to slow down, at some points we were basically rock climbing. I thought the last part was much easier than the middle but the reviews and comments online it sounded like most people thought the last part was the hardest.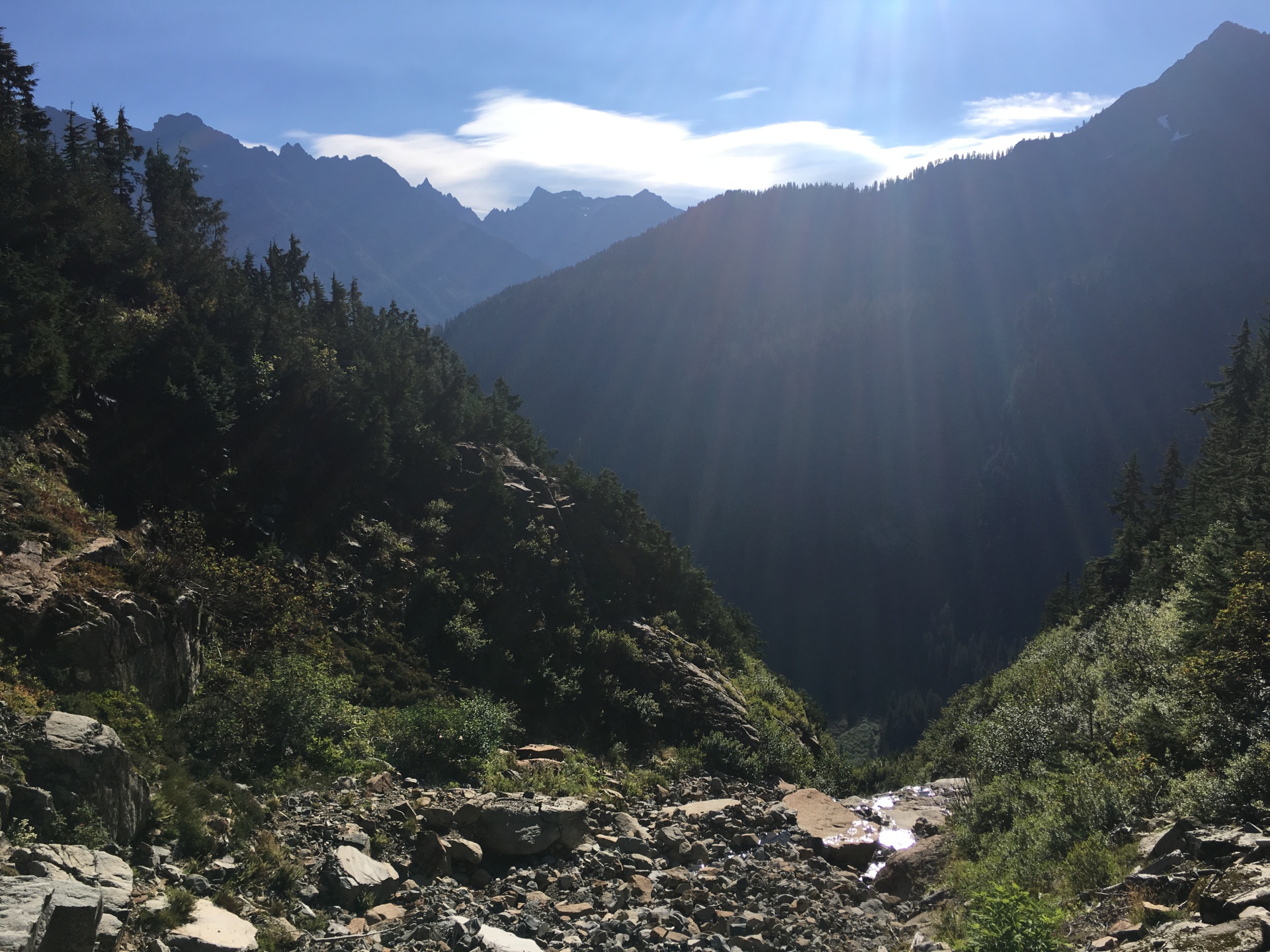 This was the view just stepping out of the tree line. The last por
tion of the hike is on the side of the mountain so it might not be for you if you are afraid of heights. This view was so refreshing, I could have sat there all day.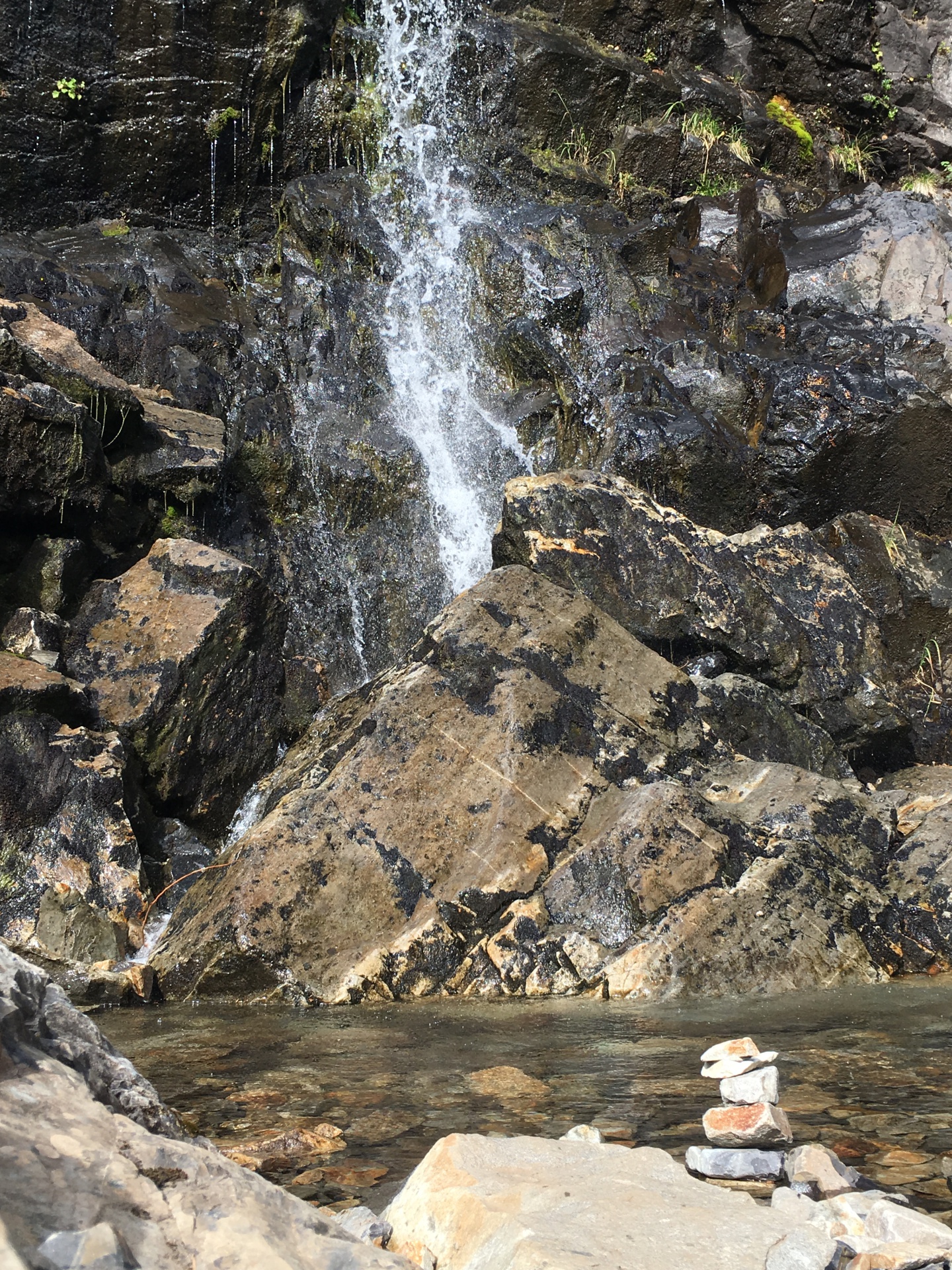 This is just one of the many waterfalls during the hike. It was always so amazing to just stumble across this when you least expect it. There doesn't show the scale very well but the waterfalls were huge and crystal clear. We even drank some of the water and it was unbelievably fresh and clean.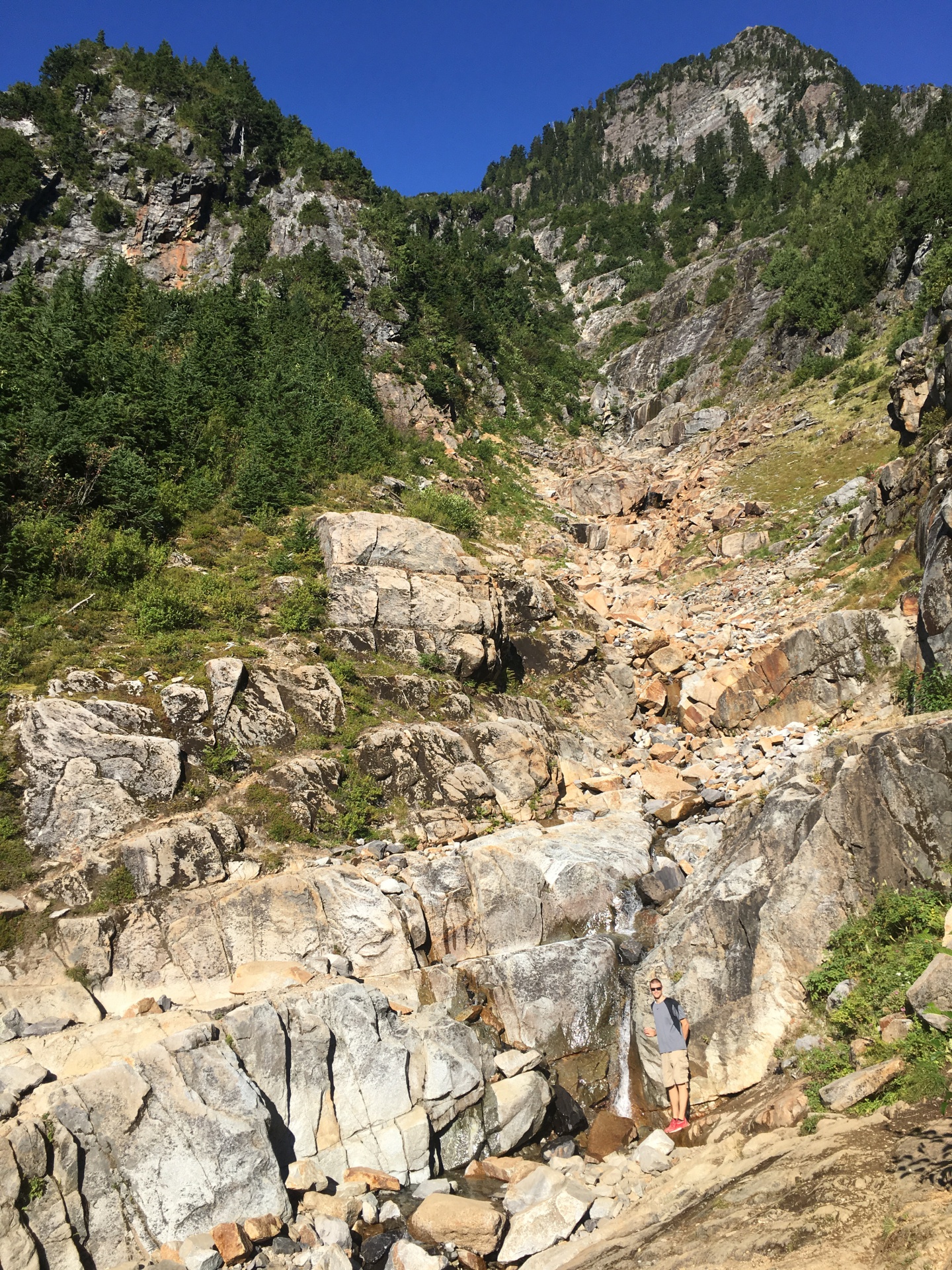 Just for a little scale, Ty looks so tiny.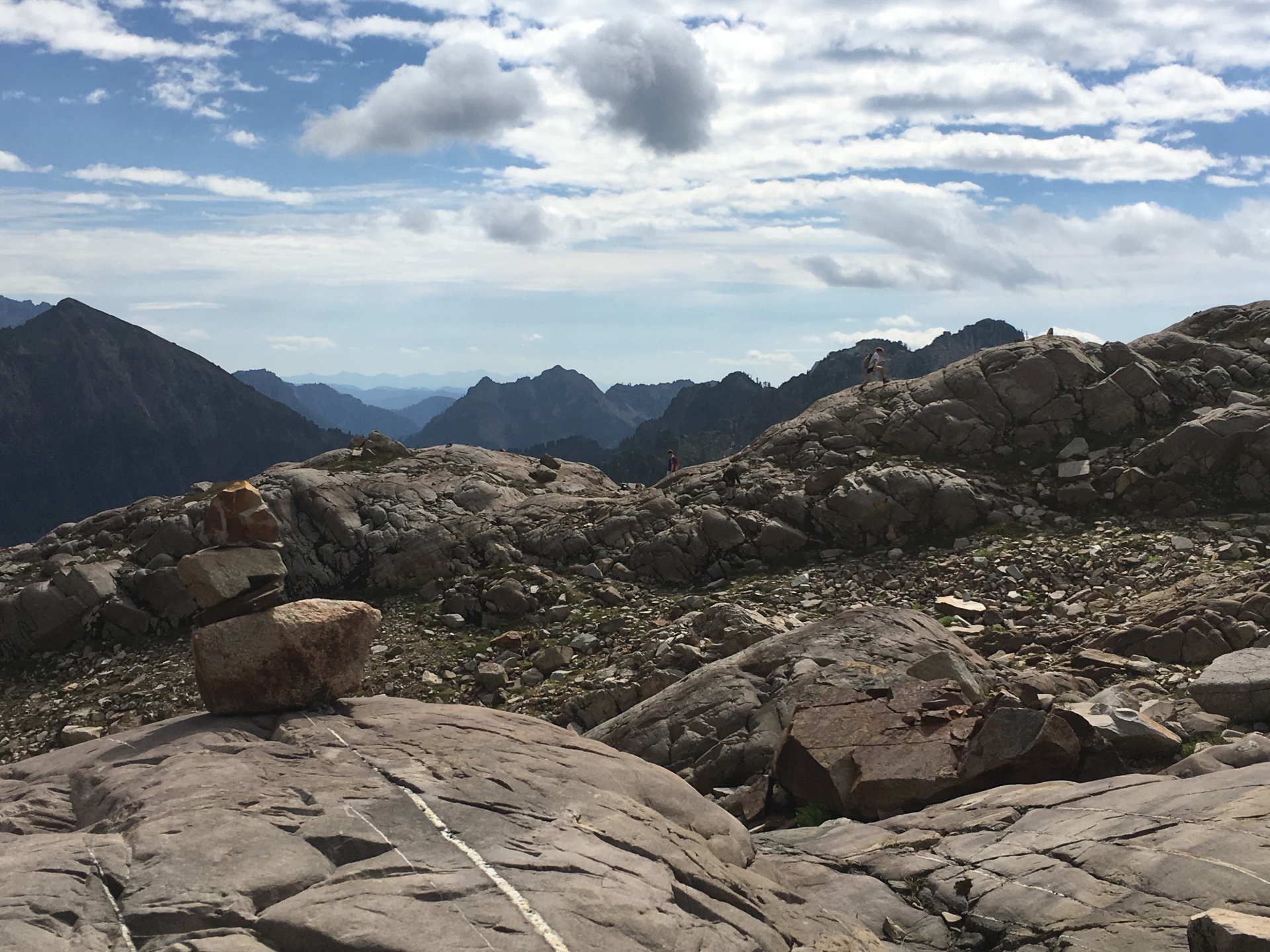 The view from the top. We could see for miles in every direction. This is where we stopped to eat lunch. As I said before you can pack in camping gear in stay up here. We were sitting in the perfect camping spot.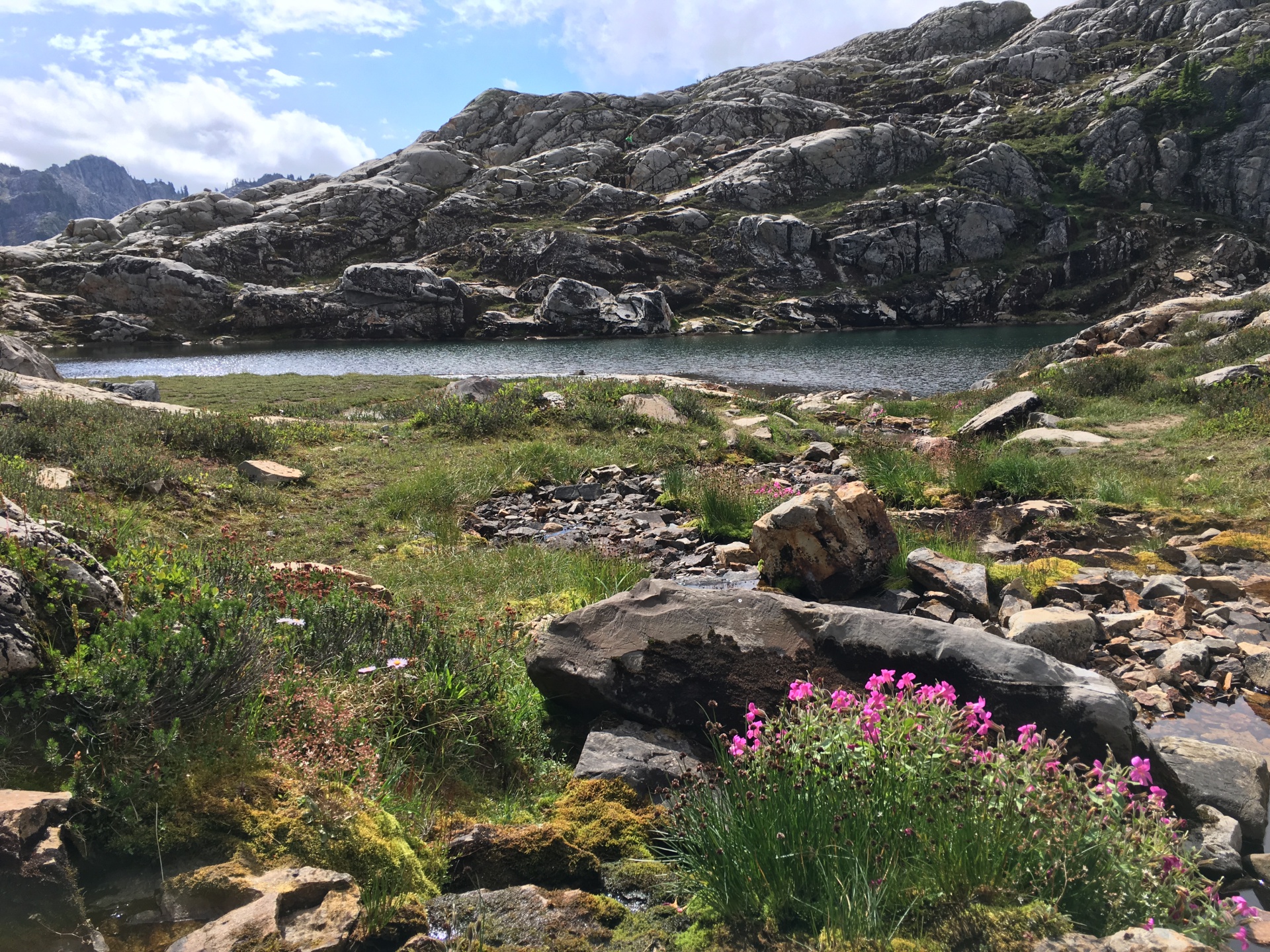 There were a handful of small lakes and one large one at the top. It was so peacful up there and the wild flowers were a vibrant hot pink color, it was really stunning. This grassy area is where most people set up camp for the evening.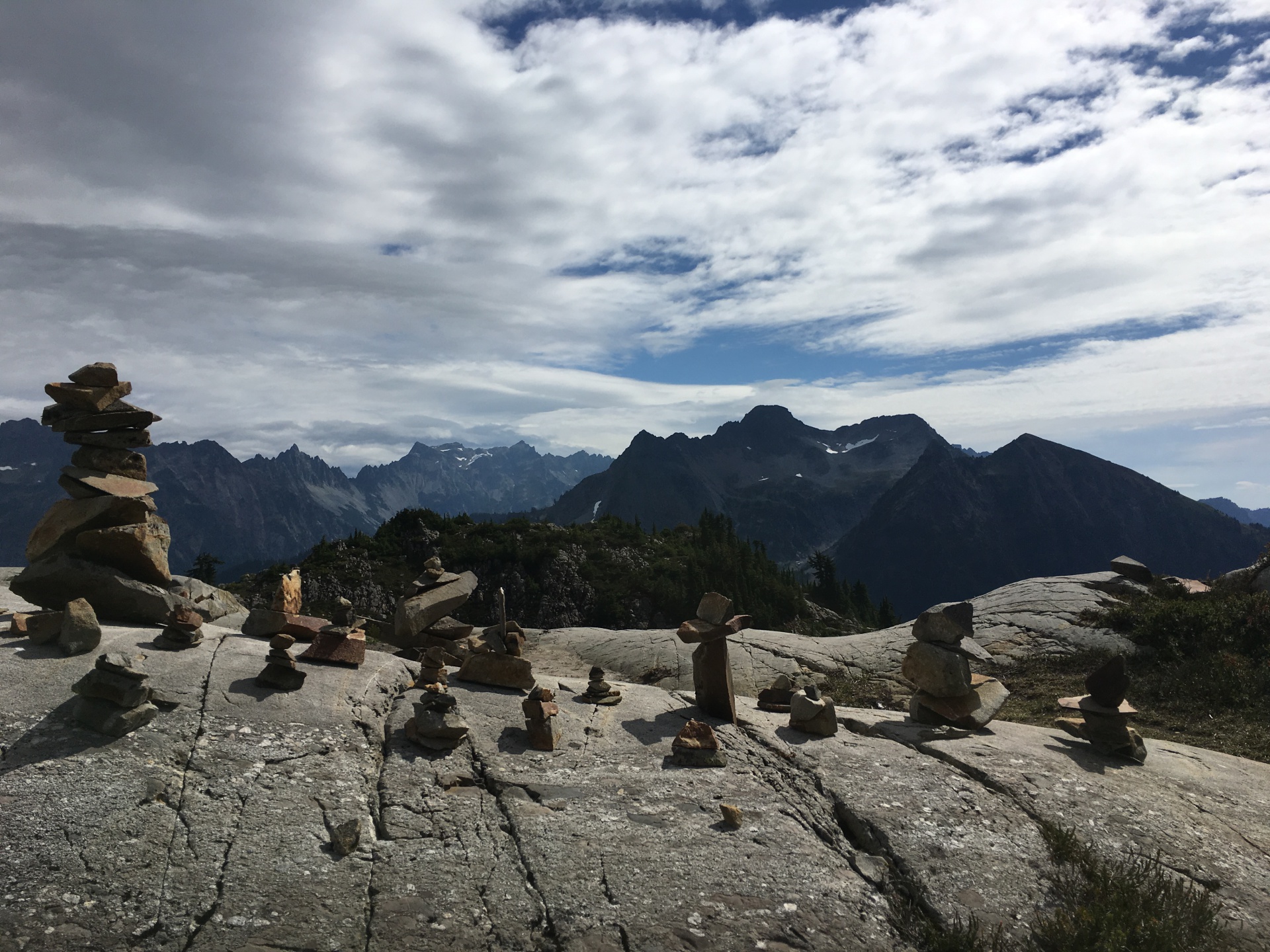 I found these rocks stacked at the top. I have always found them so peaceful, kind of simple reminder that it's ok to be still every once in a while.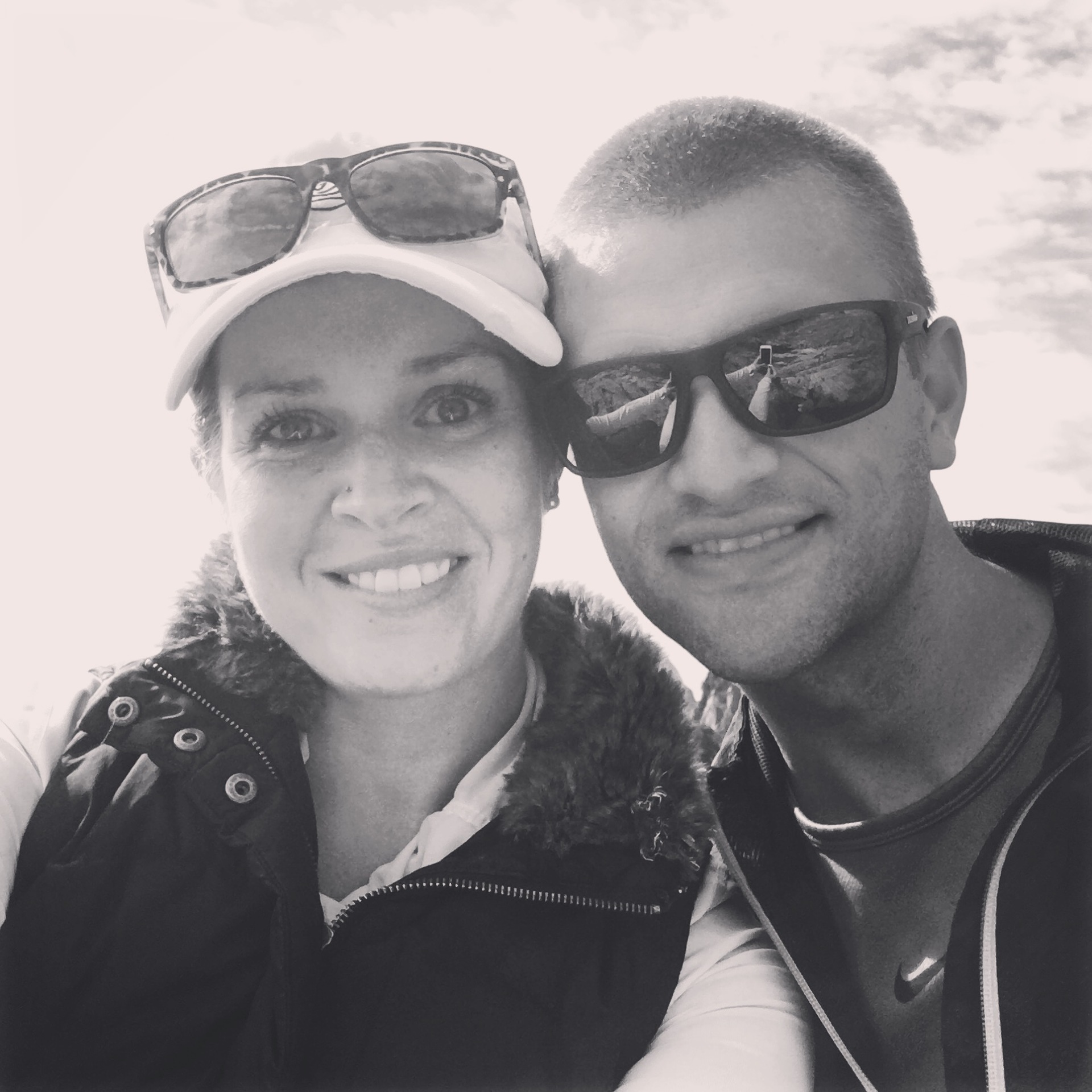 Of course we end the trip with a selfie!
 I would highly recommend this hike for anyone who is looking for a challenge. It took us about 4 hours to get to the top and 3 to get back down. And my best suggestion for any hike is to be prepared. 

Have any great suggestions for our next hike?

Share them with me below.