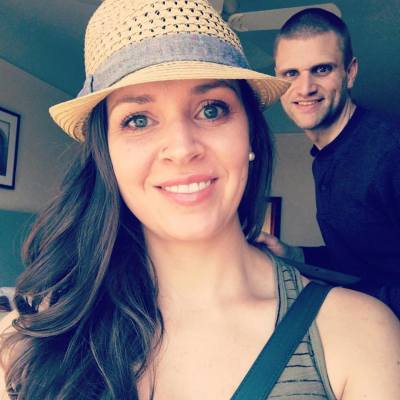 Your home should be your happy place.

​ Somewhere you can go to relax and get away from the world. A place to call your own. I feel like many people put off home renovations because the time and money involved. I'm here to show you sprucing up your home doesn't have to cost thousands of dollars or take up all of your time. I'll show you how I am working to create my dream home in my spare time with my spare change. 
Check Out My Latest Posts
Wardrobe Overhaul
Bathroom Reveal
Ashley's Room
Ty's Room
Next on the To-Do list: The Master Bedroom

It's finally Happening!!!
I can hardly contain my excitement that this part of the renovation is finally underway. All the work that went into moving the closets and the entry doors in the spare rooms was for this…the master bedroom expansion. We're not making it much bigger but when your room is this tiny every square inch helps.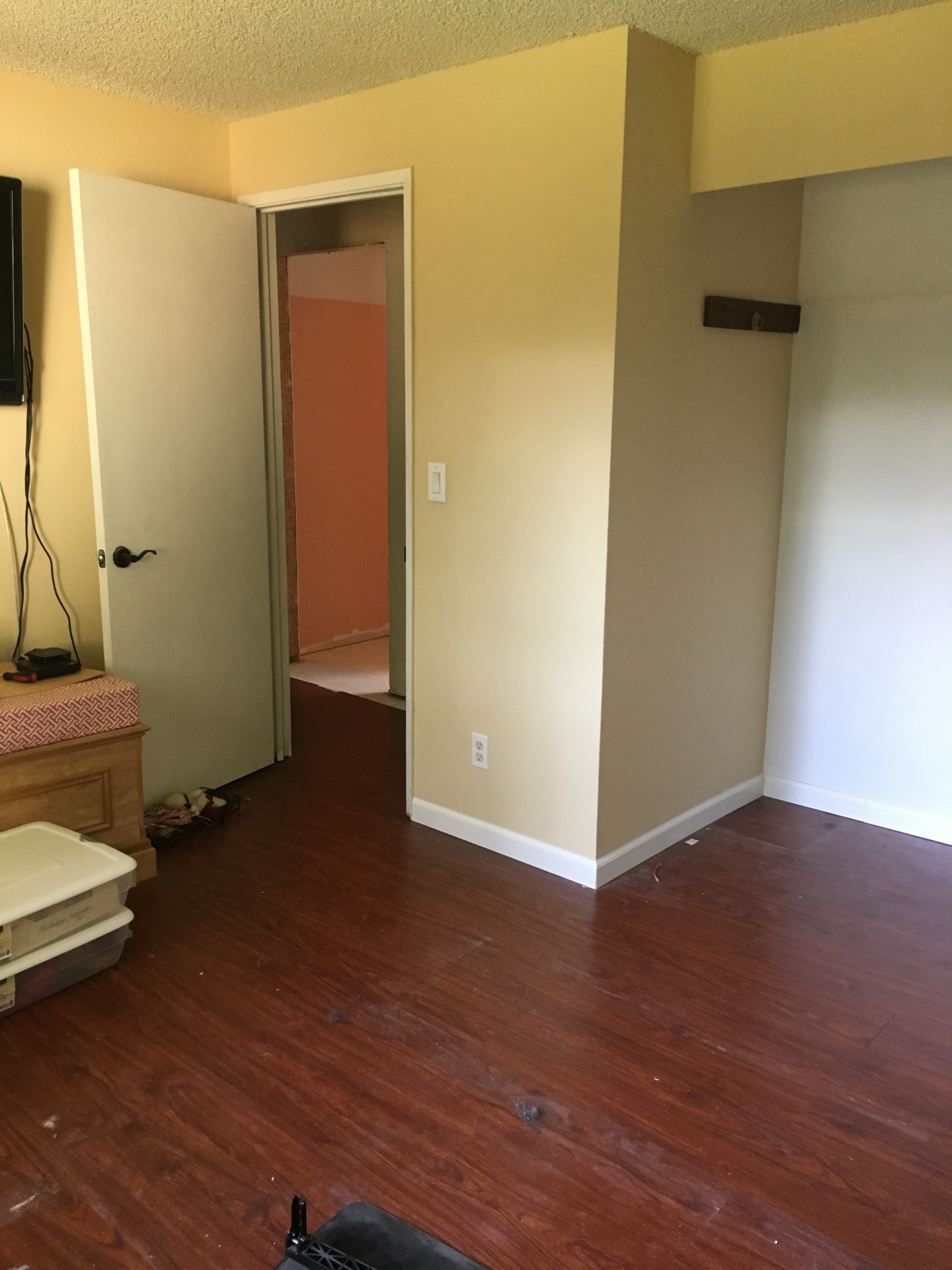 I am kicking myself for not taking a picture of this room with our bed in it. In this before photo I'm standing in the way back corner of the room, so what you're seeing in the photo is the ENTIRE room. With our queen size bed in there we had to squeeze past the side of the linen closet to get to that side of the bed. Not ideal when you're trying to create a relaxing, Zen like master retreat.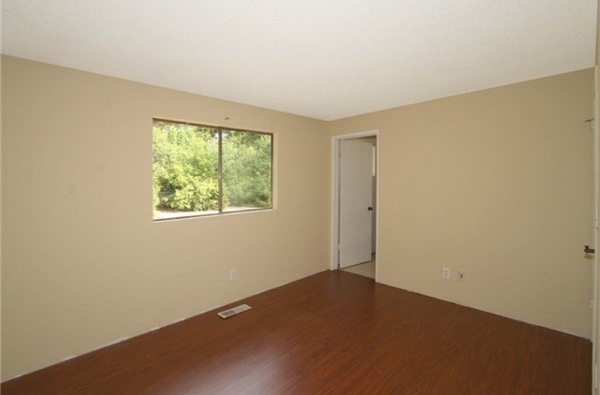 This photo was actually taken from inside the closet. The door on the left is the half bath that I re-did last year,
check it out here if you missed it!
 and on the very right edge of the photo you can see the door handle of the (closed) entry door in to the room. (this is the listing photo and I would just like to point out that they edited out the popcorn ceiling, so deceitful...) 
However
, the days of squeezing into bed at night are officially behind me! The bedroom demo is well underway and I'm close to getting things put back together!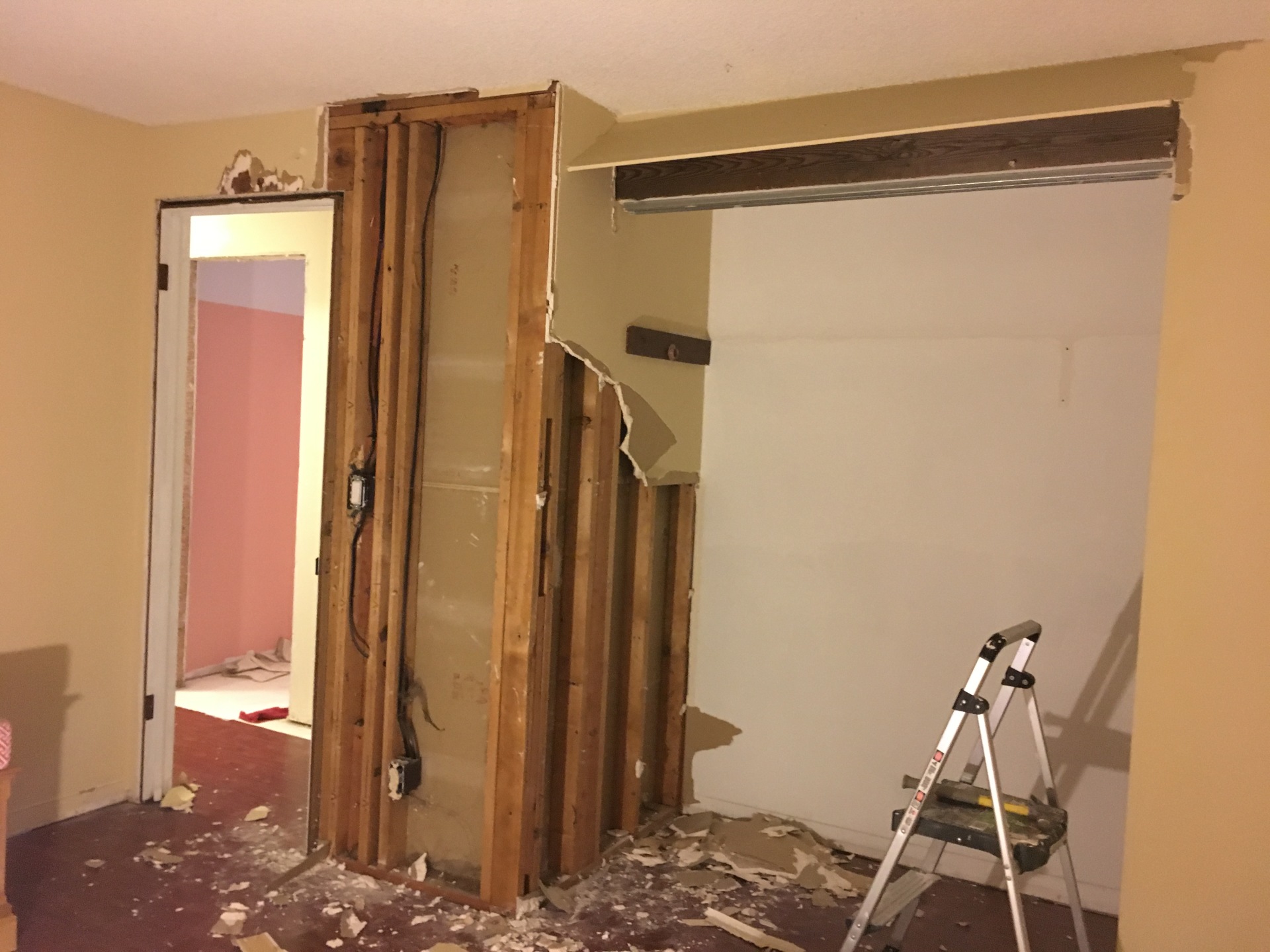 Demo day
one
was super devastating. I had a sneaking suspicion that this would somehow be load bearing but I didn't think it would be this bad. I actually thought we might have to redo all the drywall I had just ripped out and live with the huge linen closet in our room. I opened this wall up, saw the two headers, snapped this photo and went to bed….it was awful.
The next day at work I show some of the guys the photos and ask if they think I have an option besides learning to live with it. The general consensus was that it wouldn't be a problem to take out the wall as long as I supported the ceiling joists on the back wall of the closet (the wall that was staying).
Off to google I go!
I read as much as I could on reinforcing ceiling joist and about all the steps I would need to take to make sure my house didn't fall down. I worked out a plan, made a list of materials and sat down with a few of the guys to make sure I was on the right track.
I had gone in the attic and figured out that my ceiling joists are 2x6's. So my plan was to get new 2x6 boards that were long enough to span from the outside wall of the house to the interior bedroom wall. I would sister the new boards to the existing ceiling joists using liquid nails and my heavy duty framing nailer. That was my plan atleast. 
The guys all agreed that it was a solid plan and said I would be safe to move forward with my room demo.
I was so excited I wanted to head home right then and start taking out all the drywall. And that's just what I did, after work of course.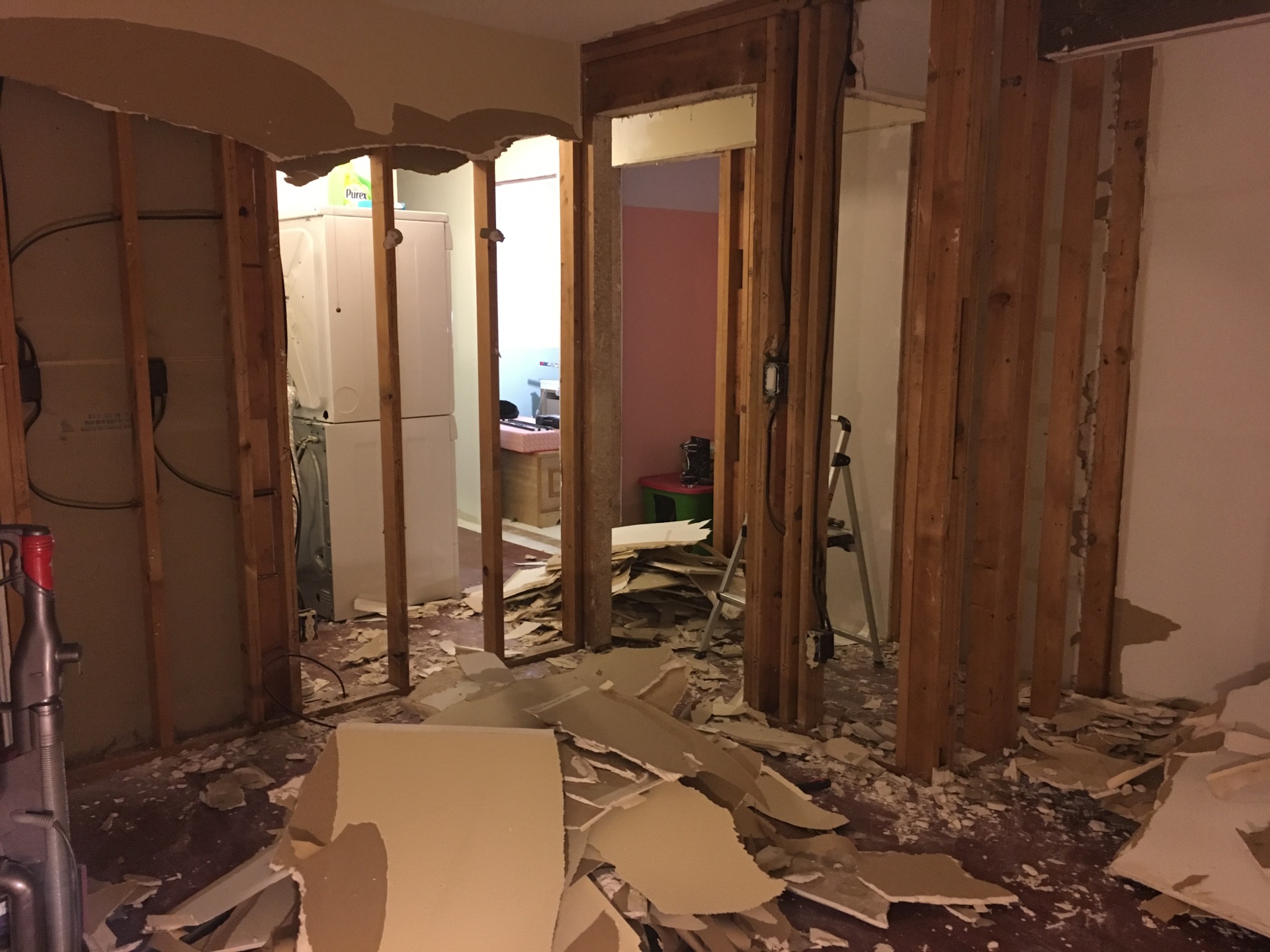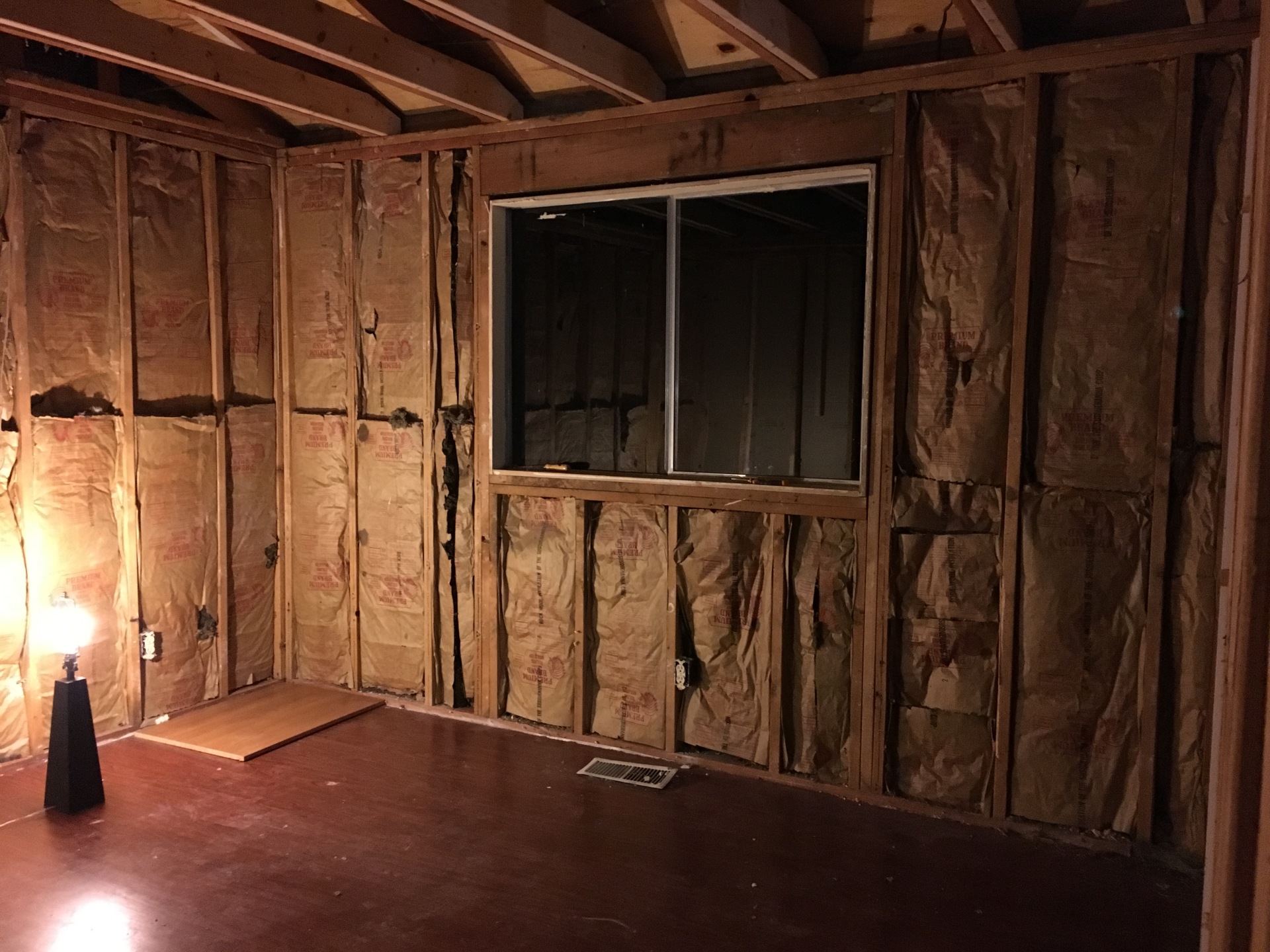 Demo days two, three, and four

went much more smoothly…no tears this time. I started working on demo Friday after I got home from work, by mid-day Saturday I had ALL the drywall removed from the walls and I was starting to clean everything up. There was so much debris laying around the house I decided it was time for a dump run.
 First thing Sunday morning, after coffee of course, I picked up a U-Haul truck and started loading. After the dump run I still had enough time to head to Home Depot and pick up the material for my new ceiling joists.
I got 6-2x6x16, 5-2x6x12 and a handful of 2x4's for to have on hand just in case… for a grand total of $112. Not a bad deal!
I was able to get all the lumber unloaded from the truck just in time to return the U-Haul.
And there was the lumber to sit in my living room for the next week since I was not about to try and install them on my own.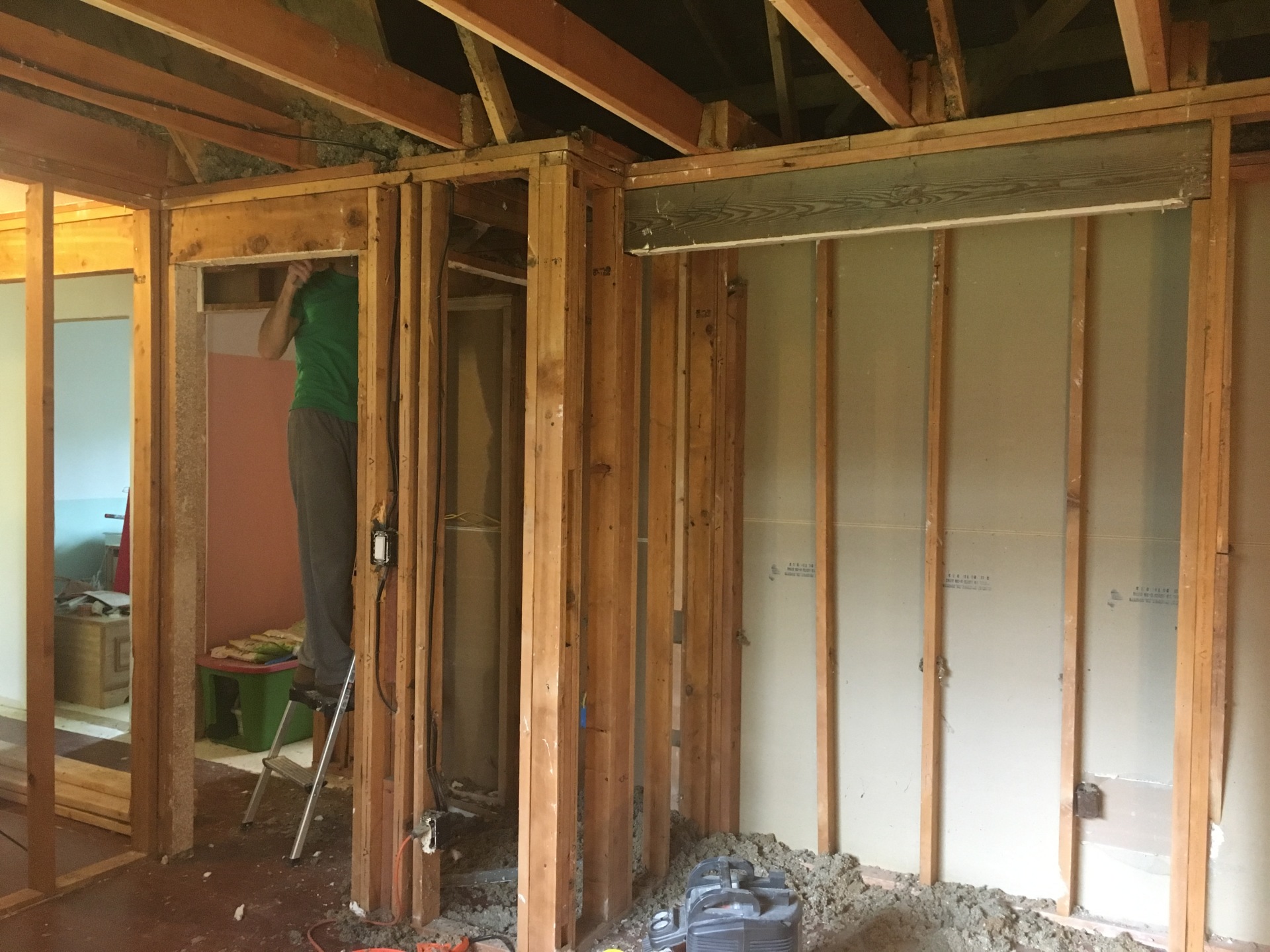 Fast-forward
a week and like magic Ty is home from his business trip safe and sound! I thank my lucky stars that jet-lag has no effect on Ty and he was up for a little house work when he got home. (After a 20-hour flight! I'm a lucky girl)
Saturday afternoon we spent taking the drywall off the ceiling and cleaning up the gigantic mess from all the blown insulation… I cannot tell you how much I HATE that stuff. I never want to see it again…

We then got another U-Haul truck and took even more stuff to the dump. It's so liberating to take an entire truck full of stuff and leave it at the transfer station or the thrift store! SO MUCH STUFF!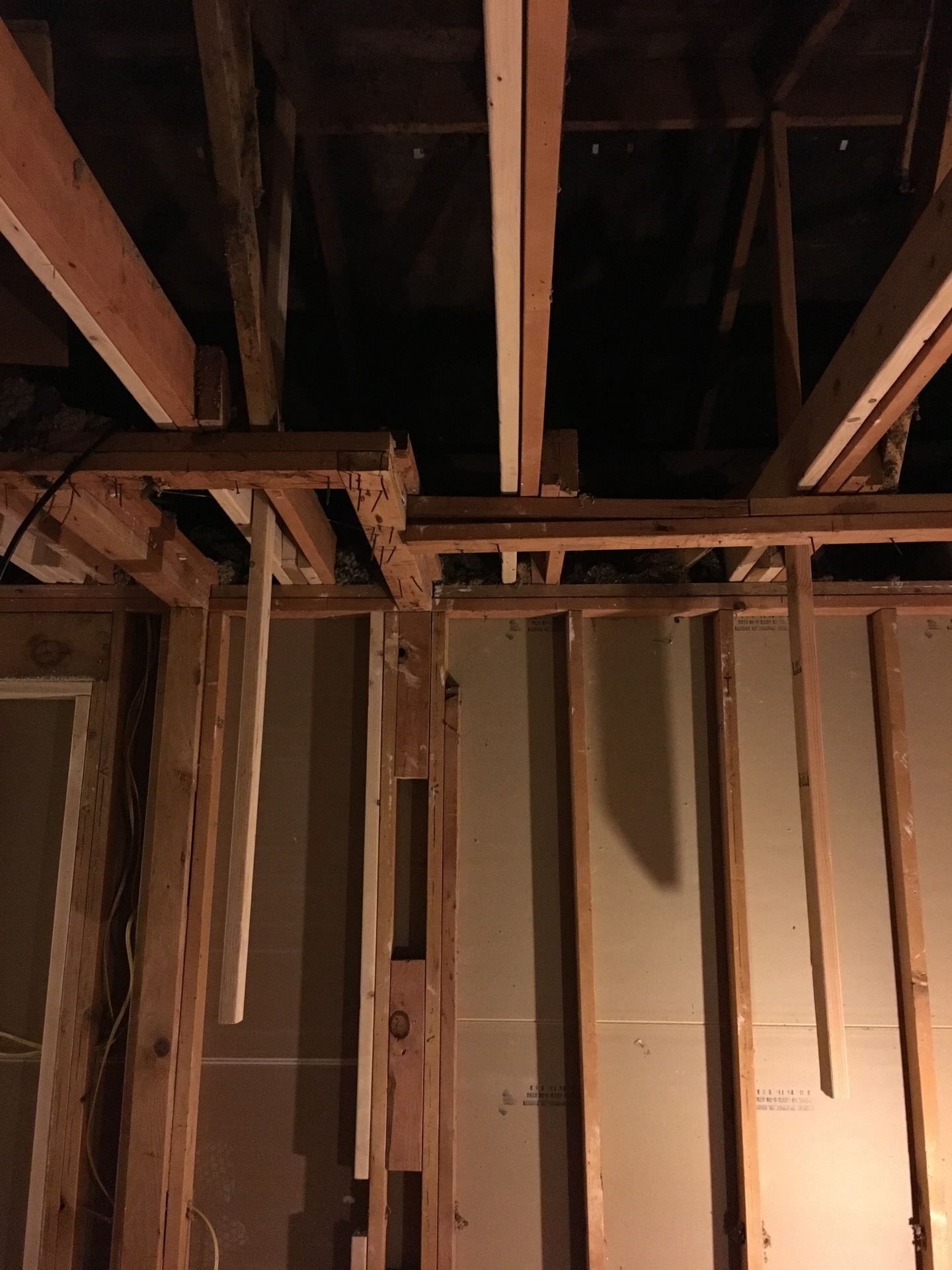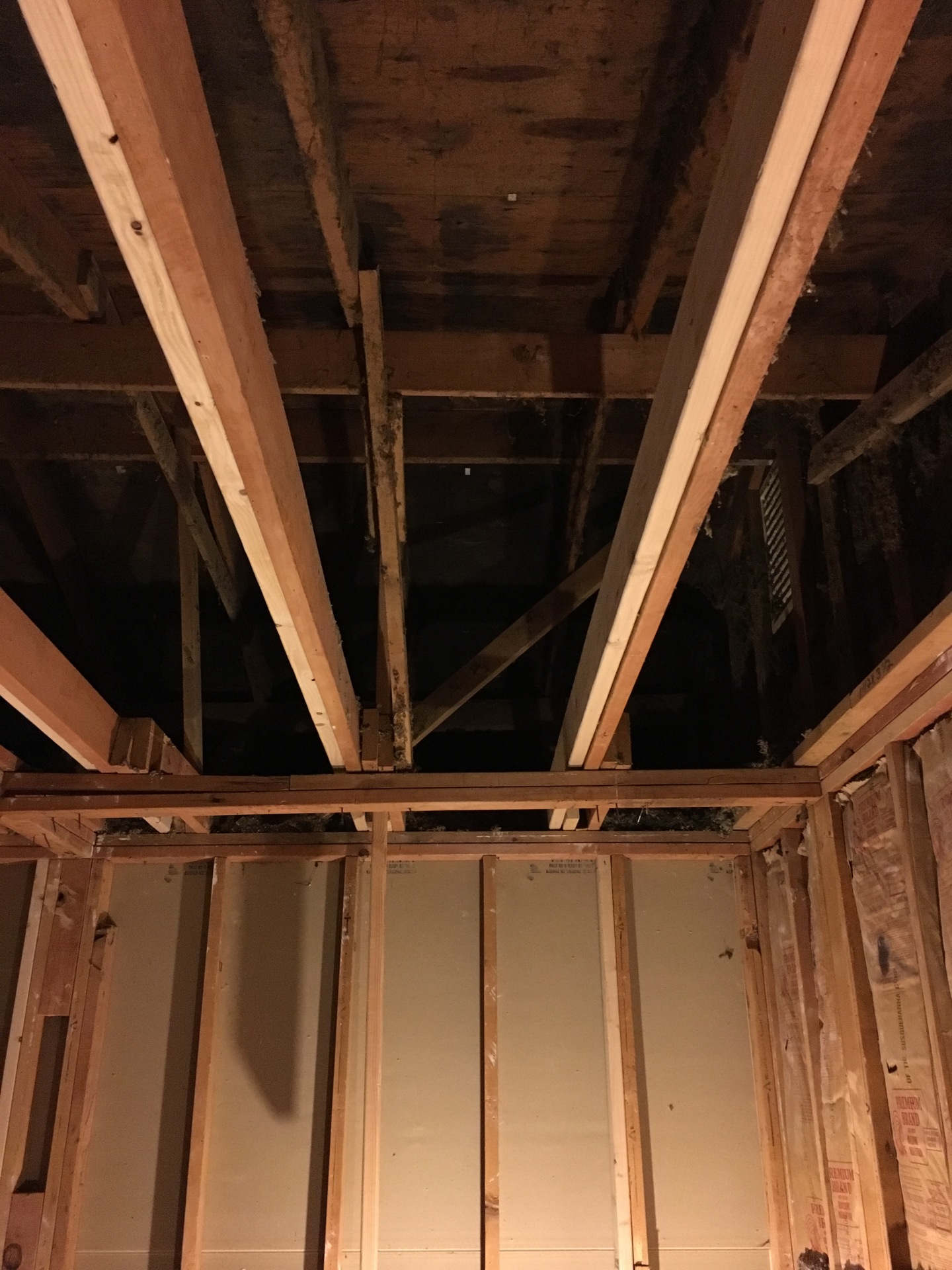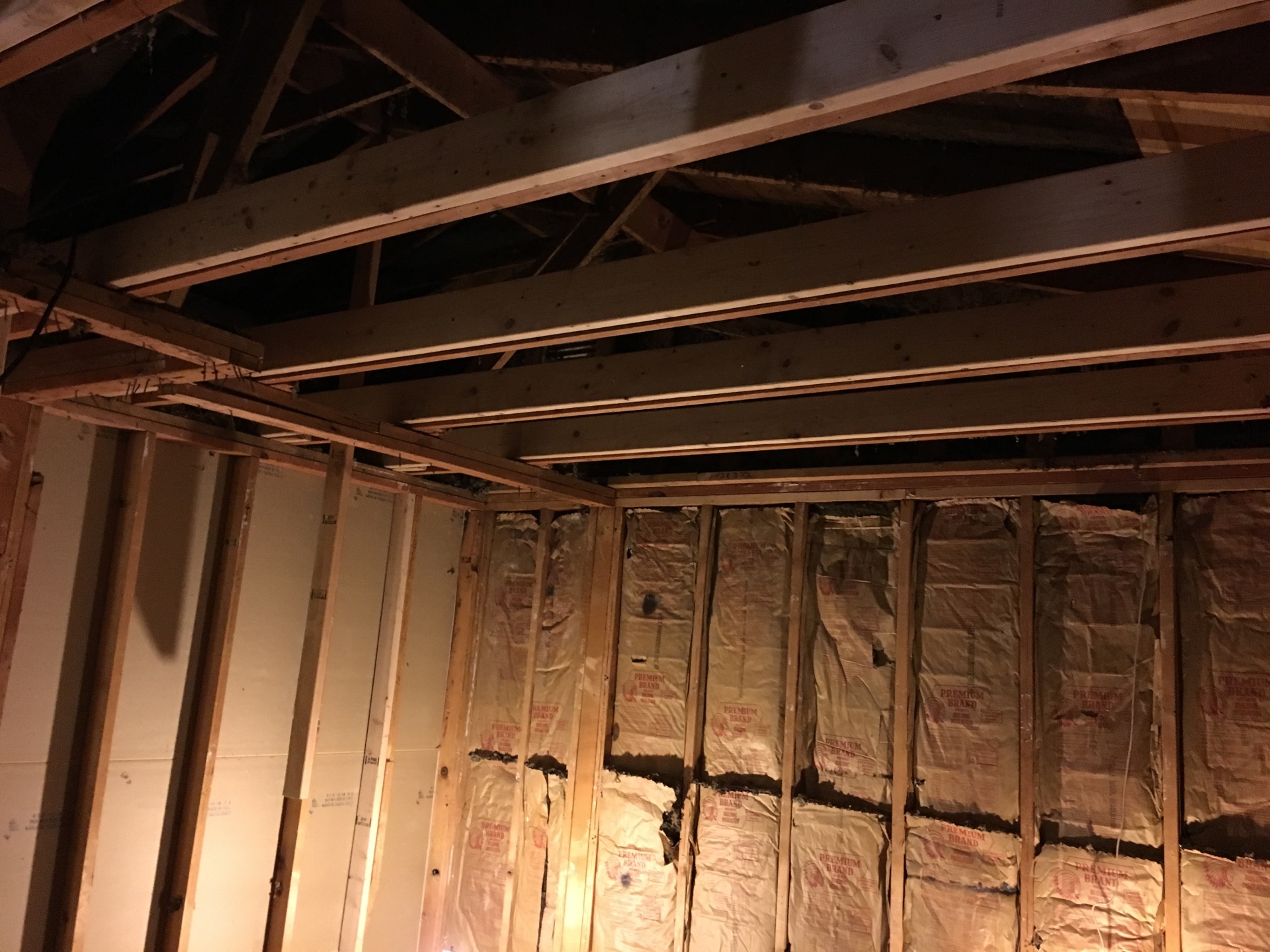 Sunday
rolls around and we are rested, fed, caffeinated, and ready to get started.
With the ceiling removed we were able to slip the new 2x6's in place and attach them to the existing joists. It was actually the quickest part of the entire job.
Before I knew it, we were ready to take out the walls that I hated so much!
Now look at all the space we added to the room!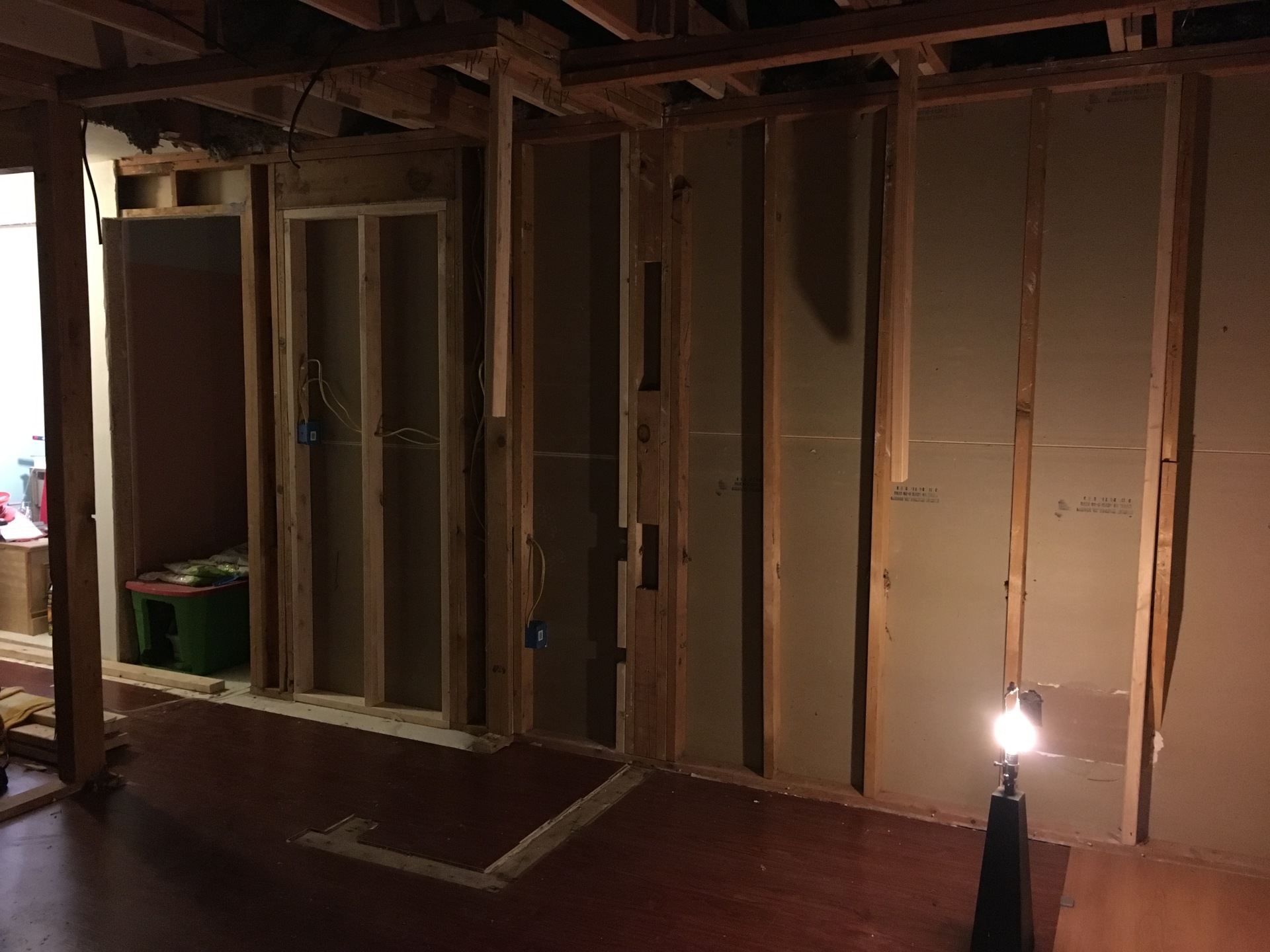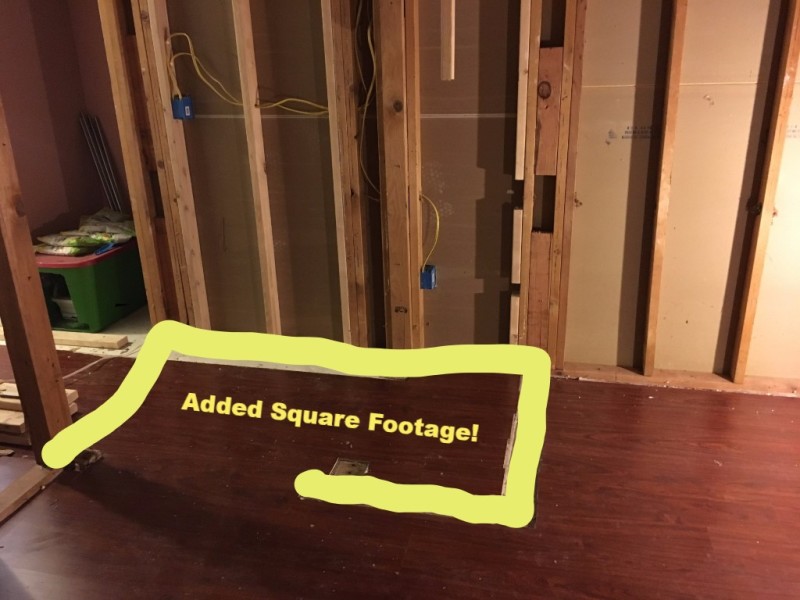 Again
, I know it doesn't look like much but it will make the room so much more useful!
Now that everything in the room is completely torn apart, now it's time to start putting everything back together!
But I'll save that post for another day!
I am so excited to be starting this phase of the renovation and I'm so happy to be sharing it with you. Please note this is not a DIY Tutorial and any structural work should be looked at by a professional.
Have you run into any renovation road blocks, what did you end up doing?